2010 NJ Shouts Down Drugs Contest Announced!
7/15/2009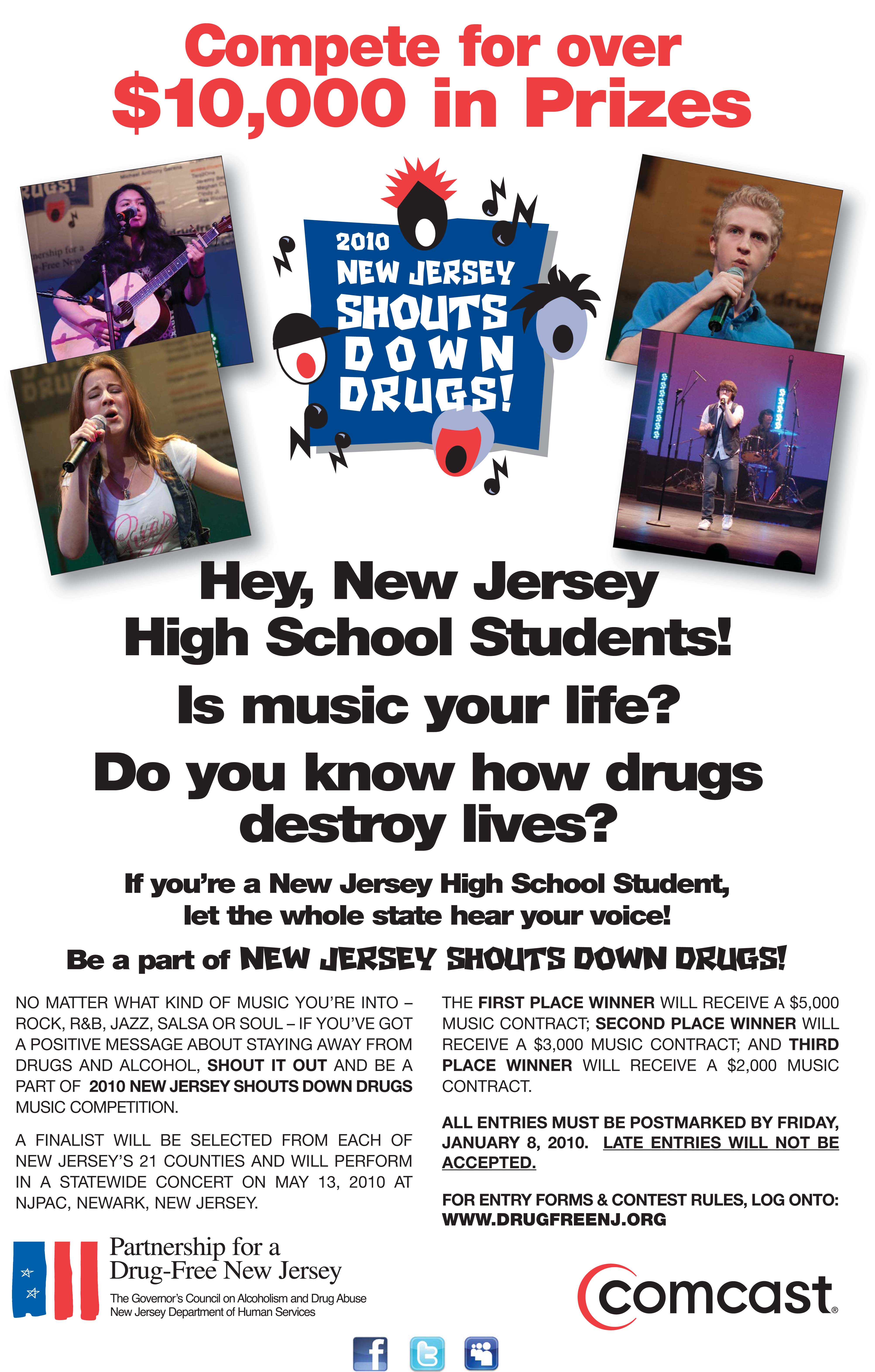 Click items below for important Contest Entry Forms:
Contest Rules
Entry Form
Copyright License, Assignment & Talent Release
FAQs
Download the 2010 Contest Flyer!
***For students enrolled in a New Jersey high school equivalency program:
Please contact the program coordinator for eligibility requirements.
To submit your music digitally: This year music may be submitted by regular mail on a CD or cassette OR it may be uploaded here in an MP3 format.
You will receive a confirmation email within 24 hours of receiving your MP3
Your music will not be accepted without the following information included in your email:
1. Your full name
2. If a group, the group's name
3. Song Title
Your entry is not complete after emailing your song! You still must send in your completed entry forms, with original signatures, by the January 8 postmark deadline!
Click below to listen to the 2009 NJSDD! winners
Take it Back, Will Carnevale
They'll Take Over You, Paige Austin
They Should've Said No, Gabriella Markey
Grey Whenever, Shortline

Click below to watch YouTube videos of 2009 NJSDD! winning performances
Take it Back, Will Carnevale
They'll Take Over You, Paige Austin
They Should've Said No, Gabriella Markey
Grey Whenever, Shortline

For further information, or to have the Contest forms mailed to you, please contact:
973-467-2100, ext. 19 or diane@drugfreenj.org