DEA and New Jersey Attorney General's Office to Highlight Program Addressing Childhood Trauma in Upcoming Webinar
10/26/2020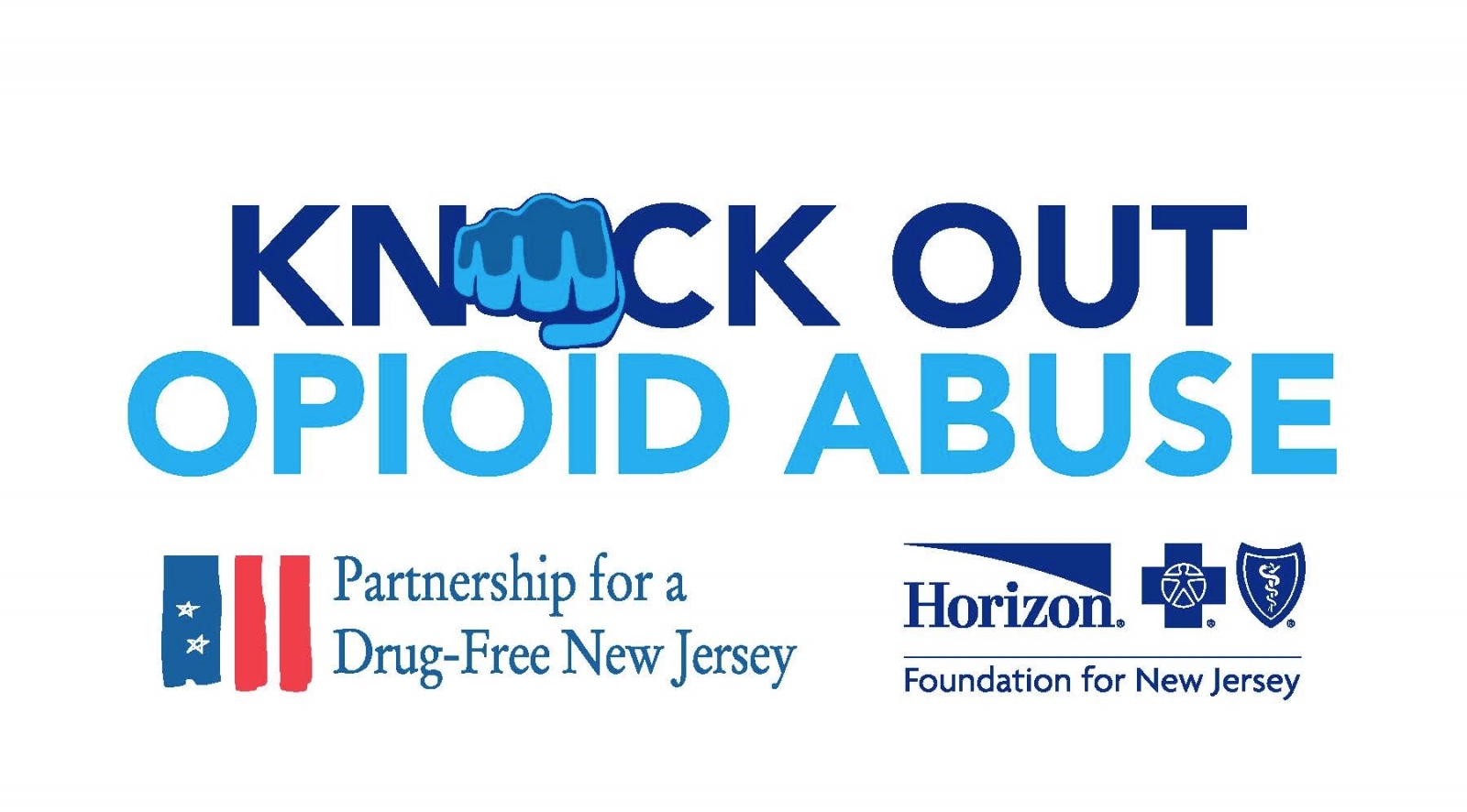 FOR IMMEDIATE RELEASE: October 26, 2020
Contact: Natalie Golub, 973-382-4560, natalie@drugfreenj.org
DEA and New Jersey Attorney General's Office to Highlight Program Addressing Childhood Trauma in Upcoming Webinar
October 29 Webinar is a Continuation of "Knock Out Opioid Abuse" Series
MILLBURN, NJ — The Drug Enforcement Administration – New Jersey Division and the New Jersey Office of the Attorney General will showcase their collaboration to help children who experience trauma in an upcoming Knock Out Opioid Abuse Webinar hosted by the Partnership for a Drug-Free New Jersey (PDFNJ) and Horizon Blue Cross Blue Shield of New Jersey.
The webinar, titled "Childhood Trauma: What Are We Seeing? What Can We Do to Prevent Substance Use & Abuse?" will be held at 11 a.m. Thursday, October 29. It will focus on the Handle With Care program, which was pioneered by the DEA, and will be applied in all school districts in accordance with New Jersey Attorney General Gurbir Grewal's directive released earlier this month.
The program is designed to promote partnerships between law enforcement and schools to help provide a safe and supportive academic environment for children exposed to traumatic events known as adverse childhood experiences, or "ACEs." ACEs, if unaddressed, can lead to problems such as drug use and depression, and they can have a lasting impact on a child's health, well-being, and academic success.
Under Handle With Care, law enforcement officers notify a child's school promptly if the child is involved in a traumatic event, allowing teachers to mitigate negative impact, rather than unwittingly compounding it by disciplining the child for behavioral or performance issues that may be linked to the trauma. The teacher may offer support by, for example, providing extra help with lessons, postponing a test, or referring the child to a school nurse or counselor.
"The opioid epidemic and the COVID-19 pandemic have caused a significant amount of trauma for children in recent years," PDFNJ Executive Director Angelo Valente said. "This conversation will provide attendees with vital information on an important program that aims to reduce current and future substance use by New Jersey youth."
Webinar speakers include Dr. Beth Pletcher, associate professor of Pediatrics and Medicine at Rutgers New Jersey Medical School; Assistant Special Agent in Charge Christopher Jakim of DEA's New Jersey Division; and New Jersey Deputy Attorney General Sara Quigley.
"Very often school officials are unaware that one of their students has encountered some type of trauma," said Special Agent in Charge of the Drug Enforcement Administration's New Jersey Division Susan A. Gibson. "The Handle With Care program is a practical way for law enforcement to notify a school that one of their students witnessed a traumatic event. The school can then provide the student with the necessary assistance. I am very proud that DEA played a role in the Handle With Care program becoming a statewide initiative."
Click HERE to learn more about the Handle With Care program.
The webinar will be the fifth in a collaborative series between PDFNJ, Horizon and NJ CARES, expanding the originally planned four-part series that focused on various aspects of the convergence of the opioid epidemic and the COVID-19 pandemic.
Horizon Blue Cross Blue Shield of New Jersey, through its philanthropic arm, The Horizon Foundation for New Jersey, has been collaborating with PDFNJ on a two-year Knock Out Opioid Abuse initiative to address the opioid epidemic through community outreach, prescriber education, parent education and a statewide awareness campaign.  
The Knock Out Opioid Abuse Town Hall Series brings experts on the opioid epidemic from various fields, including law enforcement, the medical community, government, prevention, treatment and recovery together for events throughout the state. PDFNJ and Horizon have expanded the initiative in the midst of the COVID-19 pandemic, offering a webinar series to help continue the conversation about the opioid crisis.
Through August, nearly 2,100 people in New Jersey died from suspected drug overdoses in 2020, a vast majority of which involved some form of opioid.
PDFNJ and Horizon kicked off their collaboration with NJ CARES and the Office of the Attorney General in June with a webinar featuring New Jersey Attorney General Gurbir Grewal. An additional webinar "Pharmacists: On the Front Line of the Opioid Crisis During the COVID Pandemic," will be held November 19.
To learn more about the Knock Out Opioid Abuse initiative and to register for the webinar, please visit knockoutopioidabuse.drugfreenj.org.
###
Partnership for a Drug-Free New Jersey: Best known for its statewide substance use prevention advertising campaign, the Partnership for a Drug-Free New Jersey is a private not-for-profit coalition of professionals from the communications, corporate and government communities whose collective mission is to reduce demand for illicit drugs in New Jersey through media communication. To date, more than $100 million in broadcast time and print space has been donated to the Partnership's New Jersey campaign, making it the largest public service advertising campaign in New Jersey's history. Since its inception, the Partnership has garnered 180 advertising and public relations awards from national, regional and statewide media organizations.
About Horizon Blue Cross Blue Shield of New Jersey: Horizon Blue Cross Blue Shield of New Jersey, the state's oldest and largest health insurer is a tax-paying, not-for-profit health service corporation, providing a wide array of medical, dental, vision and prescription insurance products and services. Horizon BCBSNJ is leading the transformation of health care in New Jersey by working with doctors and hospitals to deliver innovative, patient-centered programs that reward the quality, not quantity, of care patients receive. Learn more at www.HorizonBlue.com. Horizon BCBSNJ is an independent licensee of the Blue Cross and Blue Shield Association serving more than 3.4 million members.
About The Horizon Foundation for New Jersey: The Horizon Foundation for New Jersey is committed to working alongside those who can help us improve our neighbors' health, inform their health decisions and inspire them to lead healthier, more fulfilling lives. The Foundation's funding pillars are Caring, Connecting and Creating. Horizon Blue Cross Blue Shield of New Jersey is the sole member of The Horizon Foundation for New Jersey, both of which are independent licensees of the Blue Cross and Blue Shield Association. For more information, please visit www.Horizonblue.com/Foundation