Drugs Don't Work in NJ to Host Webinar Addressing Marijuana in the NJ Workplace and Workers' Compensation
2/4/2021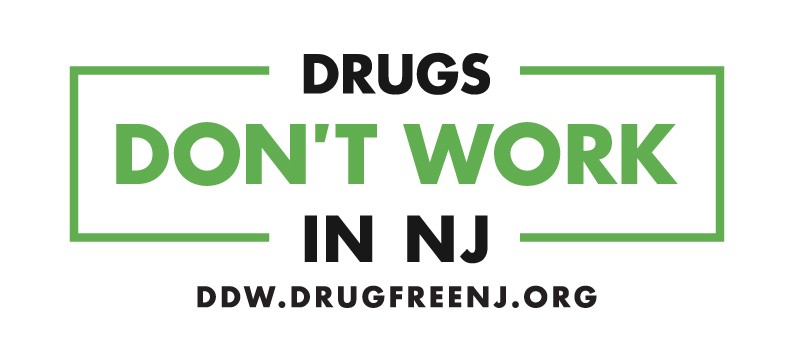 FOR IMMEDIATE RELEASE: February 4, 2021
Contact: Natalie Golub, 973-382-4560, natalie@drugfreenj.org
 Drugs Don't Work in NJ to Host Webinar Addressing Marijuana in the NJ Workplace and Workers' Compensation
MILLBURN, NJ — Following New Jersey voters approval of recreational use of marijuana for adults, business leaders interested in maintaining a safe, healthy and drug-free workplace are invited to participate in the Partnership for a Drug-Free New Jersey's (PDFNJ) FREE members webinar:  Marijuana in the New Jersey Workplace – A Focus on Workers' Compensation from 11 a.m. to 12 p.m. Thursday, March 4.
The webinar, hosted by PDFNJ's workplace prevention program, Drugs Don't Work in NJ, will examine worker's compensation issues relating to marijuana and other drug use, legislative and legal updates on the impact of recreational use of marijuana on the workplace and revising drug-free workplace policies.
Featured presenter Matt Gitterman, Esq., of Biancamano & Di Stefano, will provide insight into workers' compensation and marijuana use. Mr. Gitterman argued in defense of the employer in Hager vs. M & K Construction, a landmark case brought before the New Jersey Supreme Court that involved the use of marijuana by an employee.
"It is vital that New Jersey business owners have the tools they need to address workers' compensation issues as it relates to the use of marijuana by employees," said Angelo Valente, Executive Director of PDFNJ.
Representatives from small, mid-sized, and large businesses, human resource managers, compliance and safety experts, government and union representatives, and not-for-profit executives are invited to attend.  Those interested in participating in the free webinar can register HERE. 
Following the webinar, all participants will receive follow-up information to help adjust their workplace policies and procedures in compliance with any changes taking place on this issue. Participants will also be registered ad members of Drugs Don't Work in NJ. All programs and services provided in this program are FREE of CHARGE.
For questions about this webinar or the FREE programs and services offered to all New Jersey businesses by PDFNJ, please contact Bill Lillis, CPS, Drug-Free Workplace Coordinator at bill@drugfreenj.org or 862-253-6808.
###
Partnership for a Drug-Free New Jersey: Best known for its statewide substance use prevention advertising campaign, the Partnership for a Drug-Free New Jersey is a private not-for-profit coalition of professionals from the communications, corporate and government communities whose collective mission is to reduce demand for illicit drugs in New Jersey through media communication. To date, more than $100 million in broadcast time and print space has been donated to the Partnership's New Jersey campaign, making it the largest public service advertising campaign in New Jersey's history. Since its inception, the Partnership has garnered 188 advertising and public relations awards from national, regional and statewide media organizations.