Drugs Don't Work in NJ to Host Webinar on Addressing Medical Marijuana Use in the Workplace
4/9/2020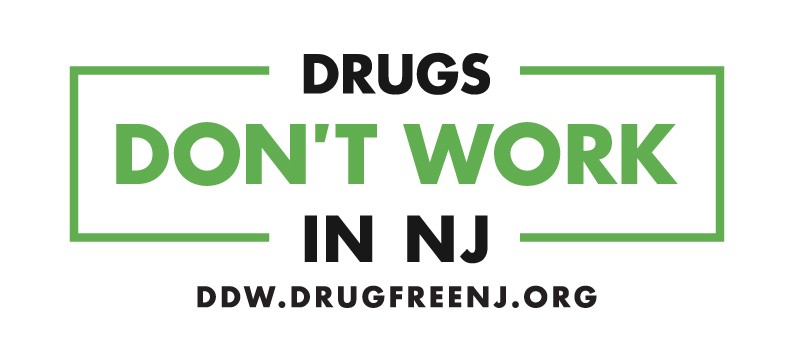 FOR IMMEDIATE RELEASE: April 9, 2020
Contact: Natalie Golub, 973-382-4560, natalie@drugfreenj.org
Drugs Don't Work in NJ to Host Webinar on Addressing Medical Marijuana Use in the Workplace
MILLBURN, NJ — Business leaders are invited to participate in a FREE Statewide Webinar on How Employers Should Address Medical Marijuana from 11 a.m. to noon Wednesday, April 14, sponsored by the Partnership for a Drug-Free New Jersey (PDFNJ). 
The webinar, hosted by PDFNJ's workplace prevention program, Drugs Don't Work in NJ, will examine recent New Jersey Supreme Court cases involving medical marijuana — Wild v. Carriage Funeral Holdings, Inc. and Hager v. M&K Construction — and how the court's decisions might impact employers in the state.
"In addition to knowing what affect these court cases will have on the workplace, business leaders need to be well-informed and stay up to date on this issue, as the use of medical marijuana by New Jersey residents continues to increase," said Angelo Valente, executive director of PDFNJ.
Stephen E. Trimboli, Esq., of Trimboli & Prusinowski, LLC, will be presenting on the two recent state Supreme Court decisions and their meaning for New Jersey businesses. Trimboli has been recognized as a "Best Lawyer" in the area of employment law and an "Employment Law Super Lawyer." He has also earned awards for his expertise from the New Jersey Association of Counties, the National Public Employer Labor Relations Association and the National Council on Alcoholism and Drug Dependence. 
Representatives from small, mid-sized, and large businesses, human resource managers, compliance and safety experts, government and union representatives, and not-for-profit executives are invited to attend. Those interested in registering for the free webinar can visit https://zoom.us/webinar/register/WN_C8_2x2leRBCmD039yrLg5w. For questions about this webinar or the FREE programs and services offered to all New Jersey businesses by PDFNJ, please contact Bill Lillis, CPS, Drug-Free Workplace Coordinator at bill@drugfreenj.org or 862-253-6808.
###
Partnership for a Drug-Free New Jersey: Best known for its statewide substance use prevention advertising campaign, the Partnership for a Drug-Free New Jersey is a private not-for-profit coalition of professionals from the communications, corporate and government communities whose collective mission is to reduce demand for illicit drugs in New Jersey through media communication. To date, more than $100 million in broadcast time and print space has been donated to the Partnership's New Jersey campaign, making it the largest public service advertising campaign in New Jersey's history. Since its inception, the Partnership has garnered 180 advertising and public relations awards from national, regional and statewide media organizations.