The 15 Minute Child Break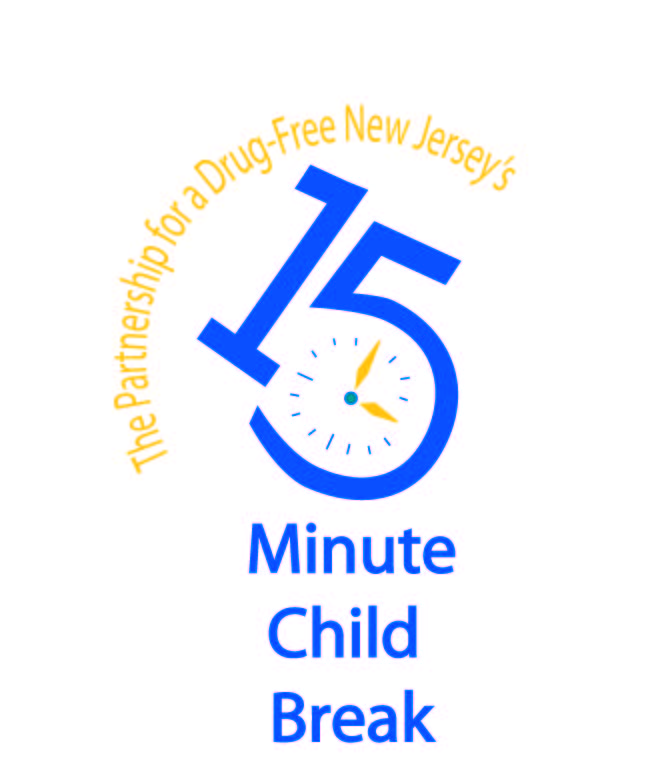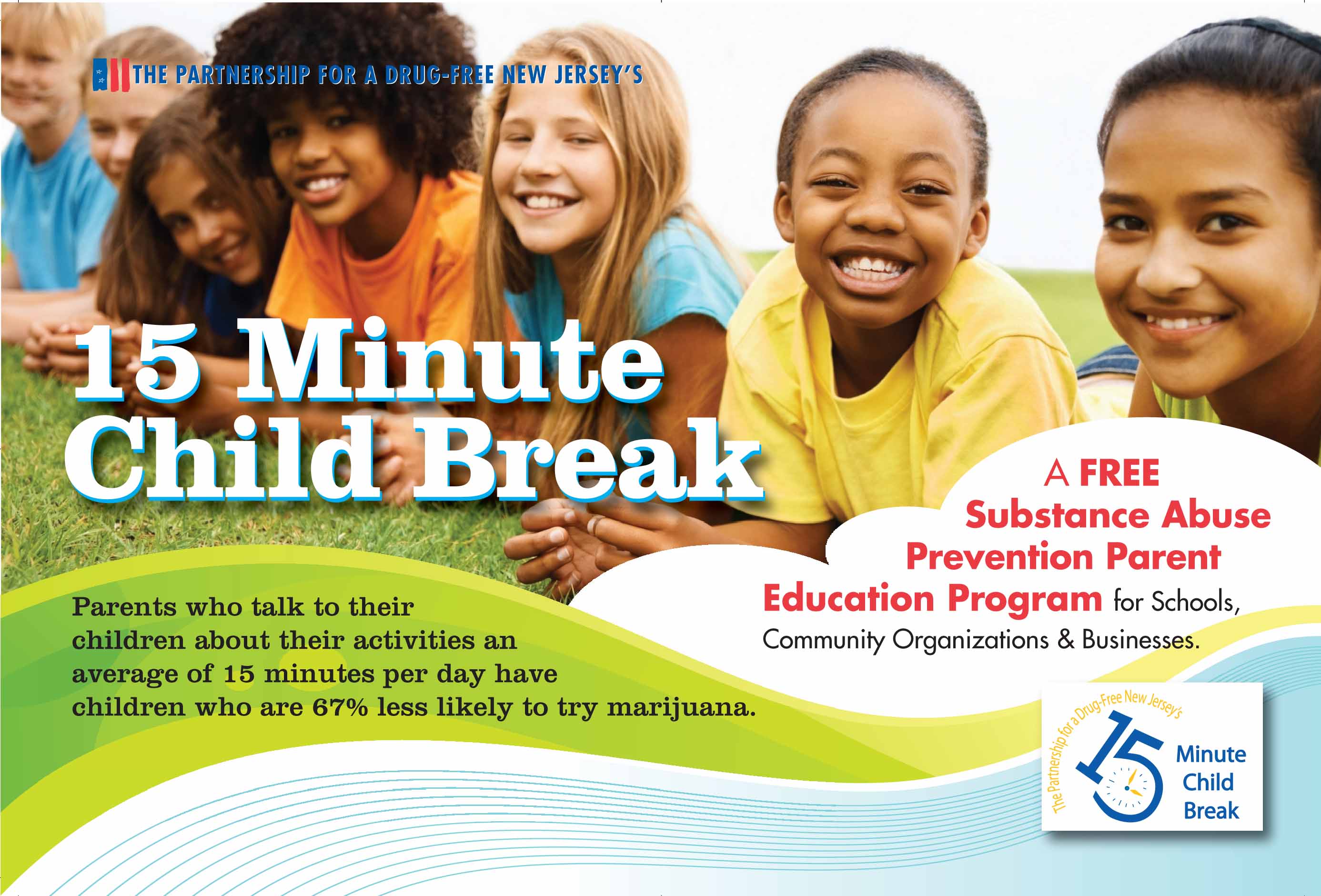 The 15-Minute Child Break is a FREE, interactive, one hour presentation for parents, grandparents and caregivers who are concerned about children (of any age) and substance abuse. Representatives from the Partnership meet with groups on location to deliver this informative, engaging, and education presentation.
Participants receive age specific information and communication skills concerning substance abuse.
Parents are empowered and supported with the assurance that, even in today's society, they are still the strongest influence in their children's lives.
The 15-Minute Child Break presentation is supported by research (2000 PDFNJ Middle School Study on Substance Use) which demonstrates that kids who communicate regularly with their parents about their daily activities are 67% less likely to be involved in substance abuse than children who have little or no communication.
The 15 Minute Child Break covers topics such as:
Talking to Your Kids about Drugs and Alcohol
Influence of Media and Pop Culture
Effects of Specific Drugs
Keeping Your Kids Drug-Free
Strengthening Parenting Skills
Utilizing Teachable Moments
Presentation Options:
Option 1: A PDFNJ Parent Educator will present the 15-Minute Child Break, live, in front of your audience of parents, grandparents, and other caregivers, at the location of your choice.
Option 2: PDFNJ will host a real time, interactive, live webinar of the 15-Minute Child Break exclusively for your school, business, or organization. As a host, you will be given a password to share with your audience so that they can participate from the comfort of their home or any other location of their choosing.
The program is available for businesses at the worksite and for community and parent groups, and is available in Spanish.
If you are an individual, and are interested in bringing the "15 Minute Child Break" presentation to your community, we suggest contacting your local PTA, church, community organization or local business to host the child break.
---
To join the 15 Minute Child Break please click here.