Bergen County Teens Win Statewide Substance Abuse Prevention Music Competition
5/19/2017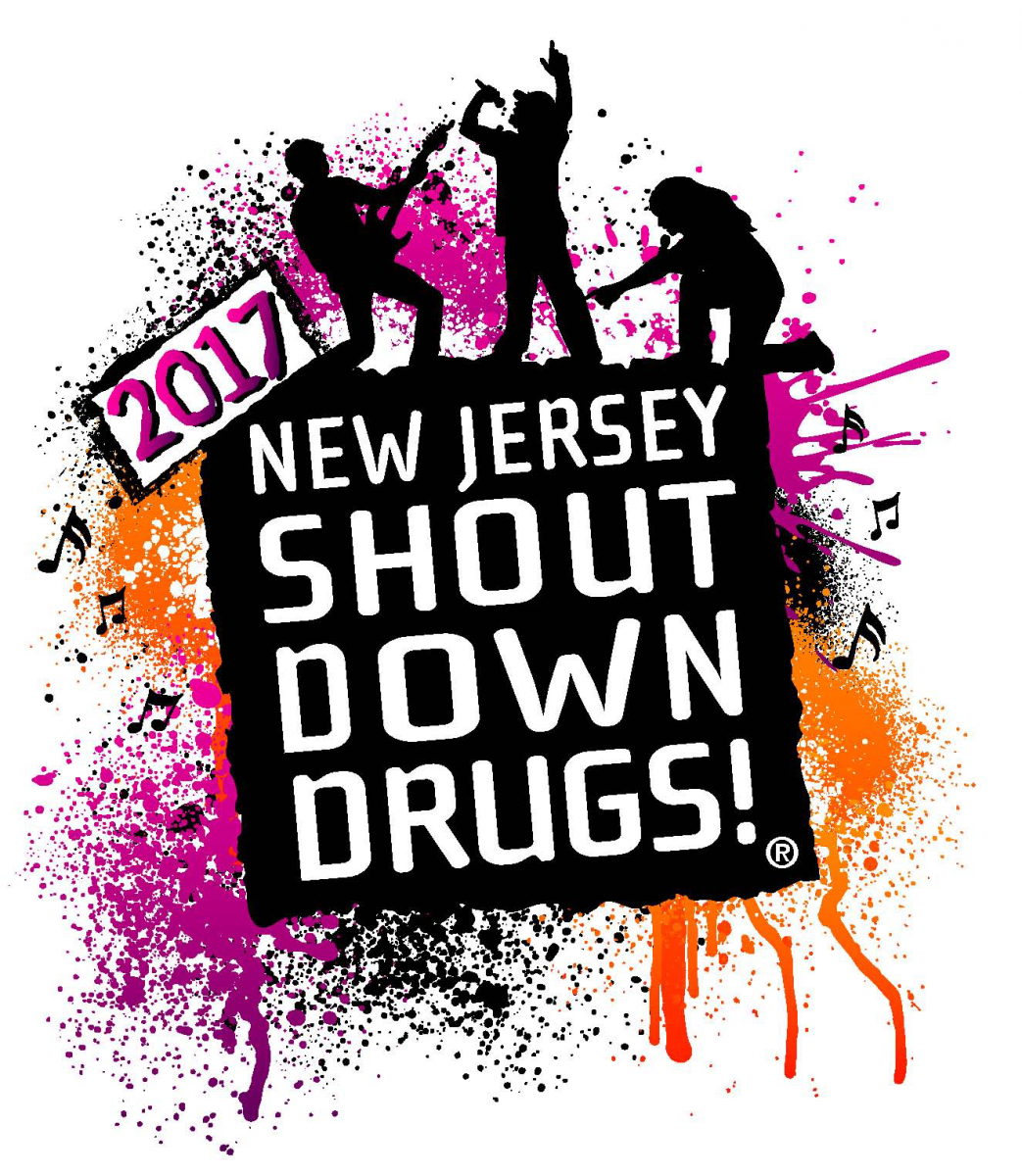 FOR IMMEDIATE RELEASE
Contact: Matt Birchenough, Media Coordinator, 201-916-1032, media@drugfreenj.org
May 19, 2017
Bergen County Teens Win Statewide Substance Abuse Prevention Music Competition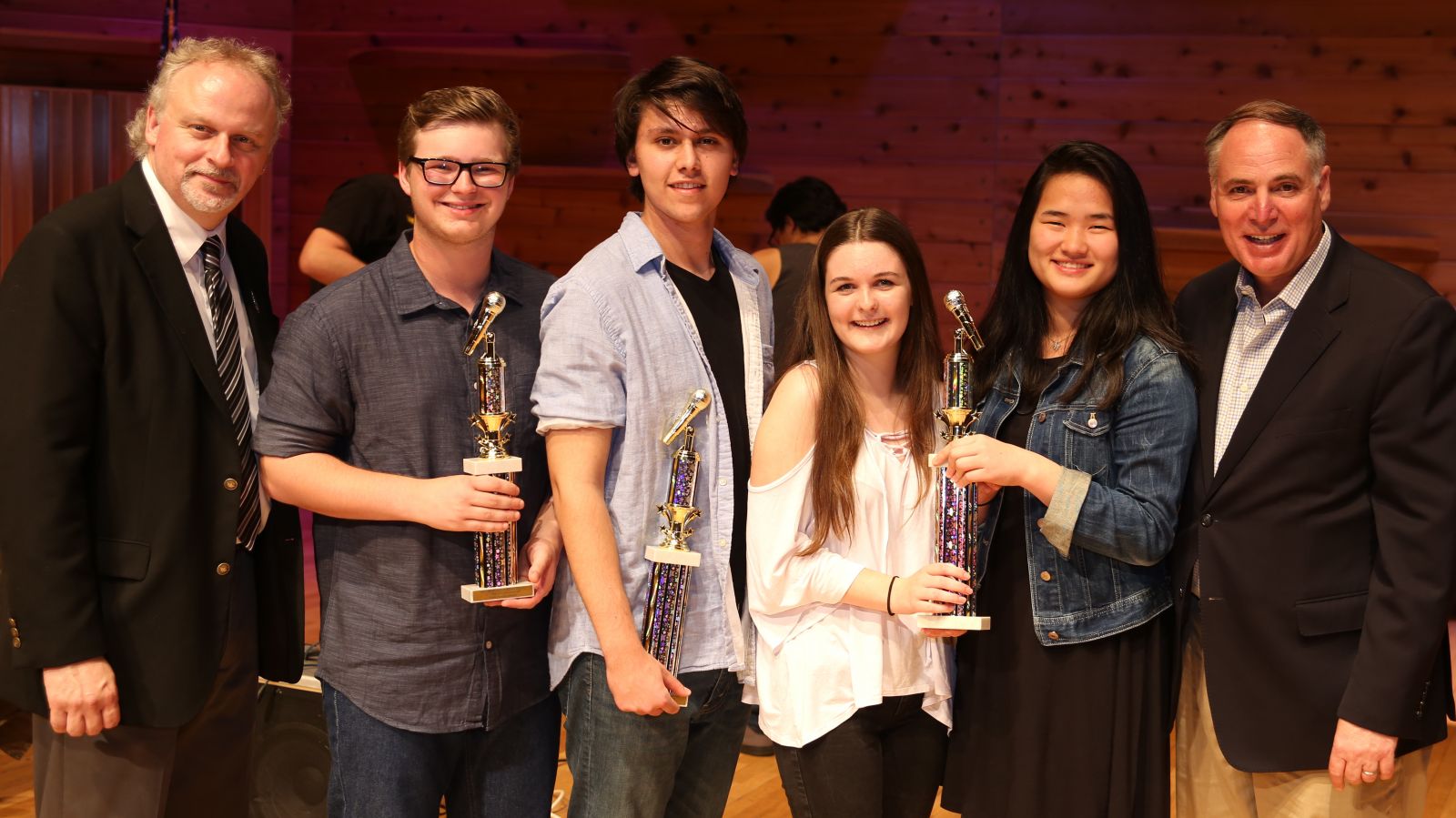 The winners of the 2017 New Jersey Shout Down Drugs music contest. From left, Bert Baron, Jeffrey Toth (third place), Taylor Van Cleave (second place) Lindsay Masterson and Michelle Yu (first place) and Angelo Valente. 
NEW BRUNSWICK – The musical substance abuse prevention messages of 21 high school students cascaded from the stage at Rutgers University's Nicholas Music Center on Friday, May 19, at the Partnership for a Drug-Free New Jersey's 13th Annual New Jersey Shout Down Drugs Prevention Concert.
The students comprised 13 acts that performed in the finals of the music competition, which challenges high school students to create music with lyrics that contain powerful peer-to-peer drug prevention messages. 
Michelle Yu, a Cresskill High School student, and Lindsay Masterson, a student at Northern Valley Regional High School at Demarest, were named the first-place winners for the original song, "Into the Light," written by Michelle and performed by Lindsay. Taylor Van Cleave, a Bergen County student at Northern Valley Regional High School at Old Tappan, was selected as the second-place winner for his original song, "Aftermath." Jeffrey Toth, who attends Mainland Regional High School in Atlantic County, earned third place for his song, "Today's the Day You Walk Away."
At the conclusion of the competition, the winners were awarded music contracts with PDFNJ worth a total of $10,000 to perform their winning songs at statewide events.
A profile of each finalist was featured on www.shoutdowndrugs.com and the public could vote for their favorite songs in the months leading up to the Prevention Concert. Online voting began in February and closed at midnight May 18 with nearly 70,000 votes cast. The voting factored into the finalists' total scores. 
Bert Baron, on-air talent for WCTC 1450AM Talk Radio and host of the "Jersey Central" daily broadcast, hosted the Prevention Concert, which was also sponsored by the New Jersey Broadcasters Association. Tickets to the concert were free of charge.