Experts and Affected Residents Unite to Discuss Opioid Crisis at PDFNJ's Family Breakfast
2/28/2018

FOR IMMEDIATE RELEASE: February 28, 2018
Contact: Matt Birchenough, Media Coordinator, 201-916-1032, media@drugfreenj.org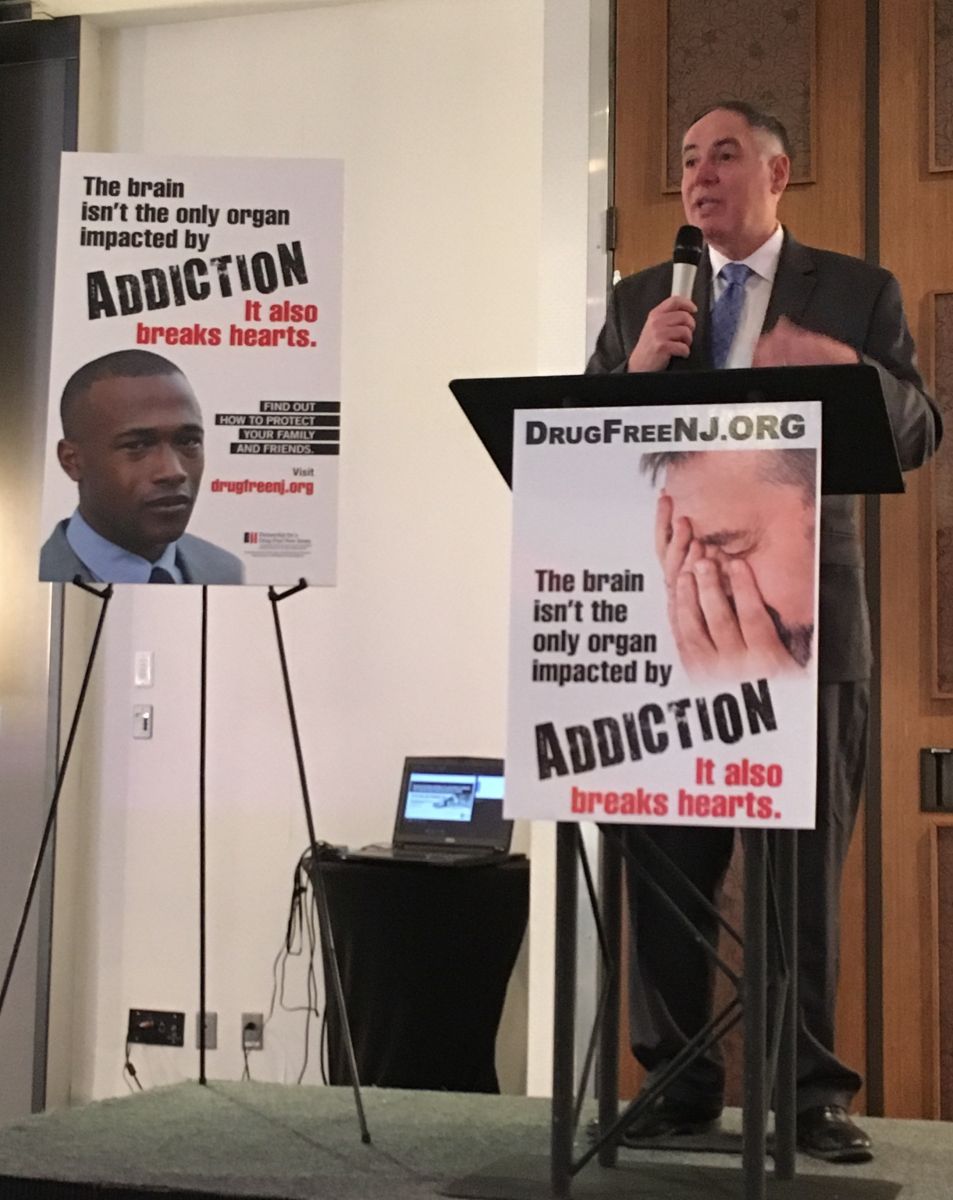 MOUNT LAUREL — More than 100 New Jersey residents directly affected by the ongoing opioid crisis discussed the crisis with experts Wednesday morning at the Partnership for a Drug-Free New Jersey's Third Annual Breakfast for Families and Communities Impacted by Opioid Abuse.
Attendees gathered at the Aloft Mount Laurel Hotel to continue the crucial conversation on addiction and opioid overdoses, which claimed more than 2,000 lives in New Jersey in 2016.
"The opioid epidemic continues to ravage our state and nation, which only increases the need to spread awareness and education on addiction and the dangers of prescription opioids," said Angelo Valente, executive director of the Partnership for a Drug-Free New Jersey. "Only when we come together can we explore solutions to address this crisis."
Speakers included Special Agent-In-Charge Tim McMahon of the Drug Enforcement Administration – New Jersey Division, who discussed the DEA 360 program launched in South Jersey earlier this year, and Burlington County Prosecutor Scott Coffina, who said his county had 141 overdose deaths in 2017. Michael Schwartz, President of Health Solutions Network, spoke about pharmacogenetics and the positive effects it can have in determining proper medications for patients.
Recovery advocates Vanessa Vitolo of Victory Bay Recovery Center, Mariel Hufnagel of the Ammon Foundation, Colleen Howard of Parent-To-Parent, Donna DeStefano of PICK Awareness and Suzanne Harrison of King's Crusade also addressed the audience, sharing their stories of recovery from addicition and the experience of having loved ones suffering from the disease.
The event was co-sponsored by Parent-To-Parent, King's Crusade, Victory Bay Recovery Center, Burlington County Commission for Healthy Communities and the Community Alliance Network of Camden County.
###
Best known for its statewide anti-drug advertising campaign, the Partnership for a Drug-Free New Jersey is a private not-for-profit coalition of professionals from the communications, corporate and government communities whose collective mission is to reduce demand for illicit drugs in New Jersey through media communication. To date, more than $100 million in broadcast time and print space has been donated to the Partnership's New Jersey campaign, making it the largest public service advertising campaign in New Jersey's history. Since its inception the Partnership has garnered 166 advertising and public relations awards from national, regional and statewide media organizations.