Federal and State Leaders Respond to Opioid Crisis at the Knock Out Opioid Abuse Summit in Newark
4/1/2019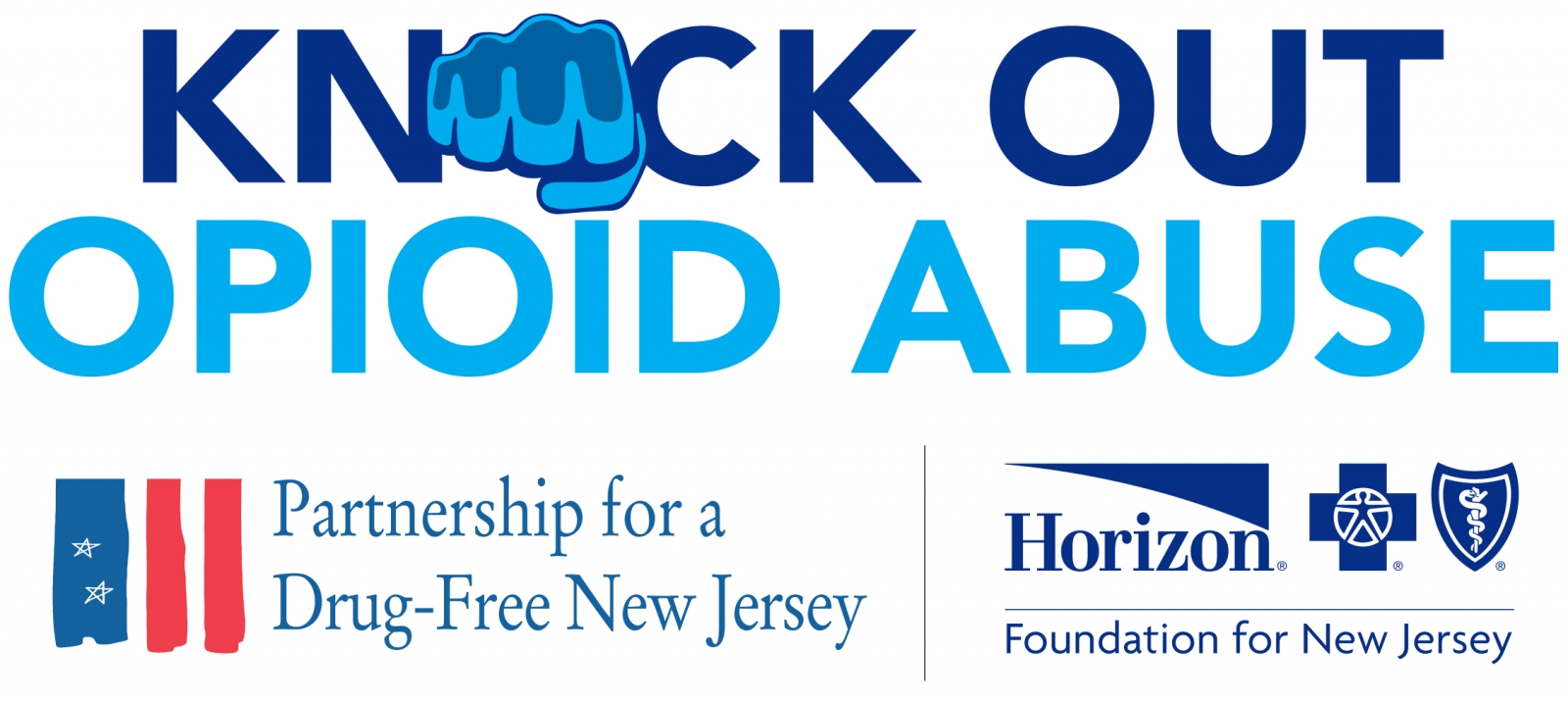 FOR IMMEDIATE RELEASE: March 28, 2019
Contact: Mary Vassoler                                                       Matt Birchenough
Media Coordinator                                                               Director of Special Events
973.382.4560 (mobile)                                                          201.916.1032 (mobile)
Federal and State Leaders Respond to Opioid Crisis at the
Knock Out Opioid Abuse Summit in Newark
NEWARK — National and state leaders converged at the Knock Out Opioid Abuse Summit on the State and Federal Response to the Opioid Epidemic to address the overwhelming problem of the opioid epidemic throughout the country and New Jersey on Wednesday at the Newark Museum.
"There is not a day that goes by without hearing or seeing a story in our neighborhood or in the media on the misuse of prescription medication, heroin abuse, and the countless overdoses impacting our communities," said Angelo M. Valente, executive director of the Partnership for a Drug-Free New Jersey.  
There were 3,118 drug overdose deaths in New Jersey last year, a majority of which were opioid-related.
"There are strategies that can work and will work to fight this epidemic," States Senator for New Jersey Cory Booker said in a video introduction. Booker has sponsored legislation based on some of the interventions that have worked in New Jersey.
Dr. Rita Noonan, Deputy Director for Non-Infectious Diseases at the Center for Disease Control and Prevention (CDC), delivered a keynote address on the opioid crisis.
"We are talking about the public epidemic of our lifetime," Noonan said. "We have already surpassed the number of deaths from HIV at the peak of that epidemic."
In 2017, 47,600 of the total 70,327 drug overdose deaths in the United States were opioid-related, according to the CDC.
The distinguished panelists of experts, leaders and policymakers for the Knock Out Opioid Abuse Summit included:
Rita Noonan, PhD, Deputy Director for Non-Infectious Diseases, Centers for Disease Control and Prevention (CDC)
Dr. Anthony Ferreri, Regional Director, Region II of the United States Department of Health and Human Services
Susan Gibson, Special Agent in Charge of the Drug Enforcement Administration – New Jersey Division
Anne Hazlett, Senior Adviser for Rural Affairs for the White House Office of National Drug Control Policy
Sharon Joyce, Director of NJ CARES (Coordinated Addiction Responses and Enforcement Strategies), New Jersey Office of the Attorney General
Suzanne Kunis, Director of Behavioral Health, Horizon BCBSNJ
Erica Liu, Chief, Opioid Abuse Prevention and Enforcement Unit Assistant U.S. Attorney at U.S. Attorney's Office – District of New Jersey
Allen Karp, Executive Vice President, Healthcare Management & Transformation, Horizon BCBSNJ
The Knock Out Opioid Abuse Summit serves as a kickoff for 21 Town Halls across New Jersey to find out how local communities are impacted by the opioid crisis, leveraging their local resources, and customizing solutions for the individual towns.  
Over the next two years, through Horizon BCBSNJ's philanthropic arm, The Horizon Foundation for New Jersey and the Partnership for a Drug-Free New Jersey will examine the issues on a town-by-town basis, the first Town Hall event in Robbinsville on April 9 at the Robbinsville Senior Center.  For more information on how to participate at the local level and a video of the Knock Opioid Abuse Summit in Newark, please visit KnockOutOpioidAbuse.drugfreenj.org.
"Horizon looks forward to continuing the statewide conversation on how to combat the larger opioid epidemic and applying what we learned from the first round of town halls to actionable steps that connect people to localized services and solutions," said Jonathan R. Pearson, Executive Director of The Horizon Foundation for New Jersey.  Pearson noted that at each town hall, resources will be available to attendees, such as naloxone training and information on safe Rx disposal.  "In addition, town halls will be streamed live on a new website so that anyone can attend and experience the discussion."  
The action plan to Knock Out Opioid Abuse in New Jersey starts with the Town Hall series and includes several initiatives, such as prescriber education, parent education and an awareness campaign.  For the latest information, please visit www.drugfreenj.org and www.KnockOutOpioidAbuse.drugfreenj.org.
###
Partnership for a Drug-Free New Jersey:
Best known for its statewide substance use prevention advertising campaign, the Partnership for a Drug-Free New Jersey is a private not-for-profit coalition of professionals from the communications, corporate and government communities whose collective mission is to reduce demand for illicit drugs in New Jersey through media communication.  To date, more than $100 million in broadcast time and print space has been donated to the Partnership's New Jersey campaign, making it the largest public service advertising campaign in New Jersey's history. Since its inception, the Partnership has garnered 174 advertising and public relations awards from national, regional and statewide media organizations.
About Horizon Blue Cross Blue Shield of New Jersey:
Horizon Blue Cross Blue Shield of New Jersey, the state's oldest and largest health insurer is a tax-paying, not-for-profit health service corporation, providing a wide array of medical, dental, vision and prescription insurance products and services. Horizon BCBSNJ is leading the transformation of health care in New Jersey by working with doctors and hospitals to deliver innovative, patient-centered programs that reward the quality, not quantity, of care patients receive. Learn more at www.HorizonBlue.com. Horizon BCBSNJ is an independent licensee of the Blue Cross and Blue Shield Association serving more than 3.8 million members.
About The Horizon Foundation For New Jersey:
The Horizon Foundation for New Jersey is committed to working alongside those who can help us improve our neighbors' health, inform their health decisions and inspire them to lead healthier, more fulfilling lives. The Foundation's funding pillars are Caring, Connecting and Creating. Horizon Blue Cross Blue Shield of New Jersey is the sole member of The Horizon Foundation for New Jersey, both of which are independent licensees of the Blue Cross and Blue Shield Association. For more information, please visit www.Horizonblue.com/Foundation
###