Learning Series Webinar to Focus on Treating Pain Without Opioids
11/15/2021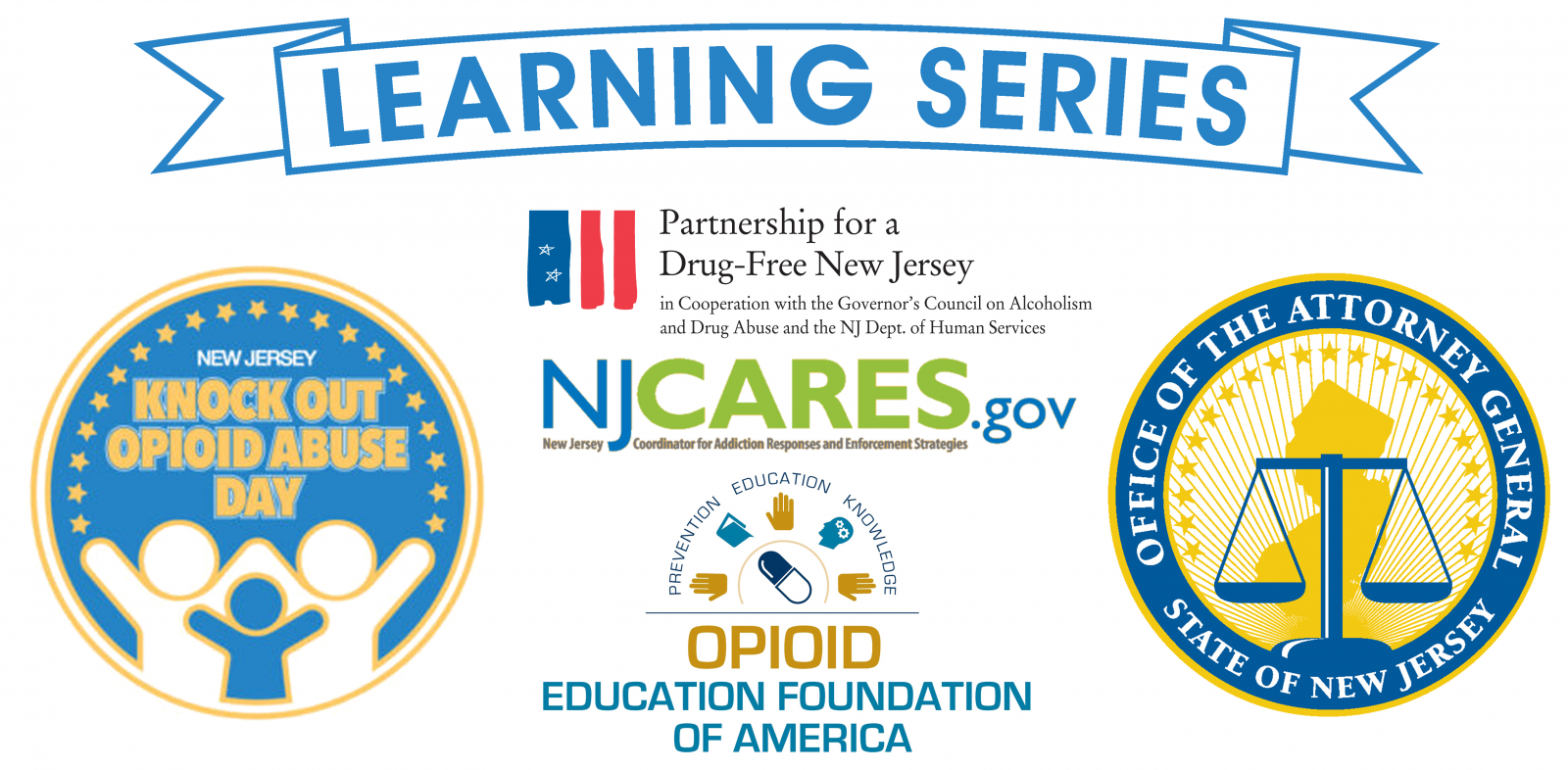 FOR IMMEDIATE RELEASE: November 15, 2021
Contact: Natalie Golub, 973-382-4560, natalie@drugfreenj.org
Learning Series Webinar to Focus on Treating Pain Without Opioids
PDFNJ and New Jersey Attorney General's Office to Host Ninth Webinar of 2021
MILLBURN — The next installment of the Knock Out Opioid Abuse Day Learning Series will examine best practices for treating pain without opioids following surgery. The webinar is presented by the Partnership for a Drug-Free New Jersey (PDFNJ) and the Office of the New Jersey Coordinator of Addiction Responses and Enforcement Strategies (NJ CARES), which is responsible for overseeing addiction-fighting efforts across the New Jersey Office of the Attorney General. The event is being held in collaboration with the Opioid Education Foundation of America.
The webinar, "Post-Operative Pain and Alternatives to Opioids," will be held at 11 a.m. Thursday, November 18, and will feature Sarah Cerreto, a nurse at Hackensack University Medical Center who works in solid organ transplant and urology surgery. Cerreto is double-board certified in medical-surgical nursing and holistic nursing from the American Nurses Credentialing Center.
"Safe and responsible prescribing is a key component of preventing opioid misuse and addiction in New Jersey and throughout the country," PDFNJ Executive Director Angelo Valente said. "Understanding how to most safely manage pain, especially after surgery, is vital for healthcare workers and patients alike as we continue to address the opioid epidemic. Educating the public about the risks of prescription opioids and possible alternatives will continue to play a critical function in stemming the tide of this crisis."
Opioid prescriptions have fallen in the state in recent years, according to data from NJ CARES. There were 3.6 million such prescriptions dispensed in New Jersey in 2020, a significant decrease from the peak of 5.6 million prescriptions in 2015.
However, a recent study found that 91 percent of patients in the United States are prescribed opioids after surgery, compared to just 5 percent in other countries, and that prescribers should focus on limiting opioid prescribing and emphasize non-opioid alternatives.
The webinar will be the ninth event of the 2021 Knock Out Opioid Abuse Day Learning Series and the continued collaboration between PDFNJ and the New Jersey Office of the Attorney General. The organizations worked together on six webinars as part of the Knock Out Opioid Abuse Webinar Series, focusing of the opioid epidemic and the COVID-19 pandemic, in 2020.
Knock Out Opioid Abuse Day has been held in New Jersey on October 6 each year since 2016. The statewide single-day initiative is organized by PDFNJ and The Community Coalition for a Safe & Healthy Morris, in cooperation with the New Jersey Division of Mental Health and Addiction Services and the Governor's Council on Alcoholism and Drug Abuse. The goal of the day is to mobilize the prevention and treatment communities, community leaders and concerned citizens to raise awareness of the potential for dependency on prescribed pain medicine, as well as their link to heroin and fentanyl use in the state.
The initiative expanded to include a learning series in 2020, as a way to offer more educational and advocacy opportunities to New Jersey residents in the midst of the COVID-19 pandemic.
In 2020, more than 3,000 people in New Jersey died from suspected drug overdoses, a vast majority of which involved some form of opioid including prescription painkillers, heroin and synthetic opioids, such as fentanyl.
To learn more about the Knock Out Opioid Abuse Day and to register for the webinar, please visit knockoutday.drugfreenj.org.
###
Partnership for a Drug-Free New Jersey: Best known for its statewide substance use prevention advertising campaign, the Partnership for a Drug-Free New Jersey is a private not-for-profit coalition of professionals from the communications, corporate and government communities whose collective mission is to reduce demand for illicit drugs in New Jersey through media communication. To date, more than $200 million in broadcast time and print space has been donated to the Partnership's New Jersey campaign, making it the largest public service advertising campaign in New Jersey's history. Since its inception, the Partnership has garnered 201 advertising and public relations awards from national, regional and statewide media organizations.