nj1015.com- More than prayer: NJ houses of worship tackling heroin crisis
5/13/2016
By David Matthau May 13, 2016 12:33 AM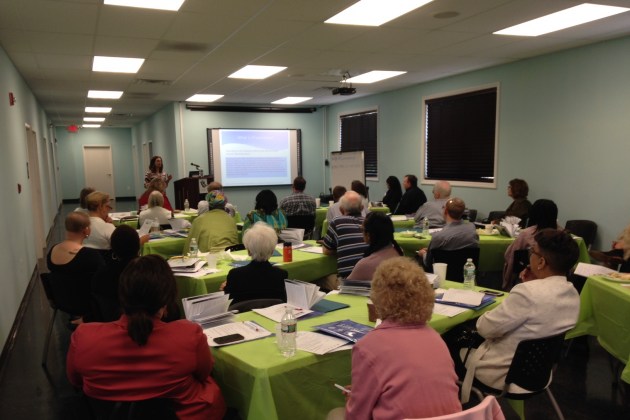 listen to the radio report here
With more and more New Jerseyans getting hooked on prescription painkillers and heroin, the Partnership for a Drug Free New Jersey is reaching out to the faith-based community for help.
A drug awareness symposium held in Lawrence attracted several Central Jersey religious leaders on Thursday.
"Addiction is very often hidden in our faith communities, there's a lot of shame, there's a lot of discomfort and embarrassment, so the challenge is for pastors and congregational leaders to be able to make their congregations a safe space where people can speak up and say that they're struggling, and ask for help," said Joe Gratzel, pastor of the First Baptist Church in Manasquan.
He said that faith-based leaders need to get educated on how to help members of the congregation access the services they need.
 "Very often we don't know the answer, but I think it's incumbent on us to know who does know the answers so that when someone comes to us with a need we're able to make a warm handoff to that referring agency," he said. "Help them make phone calls and direct connections with people in recovery, so they're not out wandering on their own trying to find those connections."
He stressed religious leaders must do more than simply pray about this kind of problem.
"If we don't really help people holistically address this, it's hard for them to get back to really living, loving and enjoying life," he said.
Tracy Troxel, the pastor at Stonehill Church in Princeton agreed.
"We need a multi-faceted approach. Praying is an important part of the recovery process but I think someone is going to need to probably find some kind of an AA program or a support group, maybe even need professional counseling, maybe even need hospitalization treatment," he said. "These are real people with real problems and we need to help them, and the church community can help people use those resources and then provide support in different ways."
He also stressed religious leaders need to send the message that all are welcome, no matter what they're struggling with.
"A church is supposed to be a hospital for sinful people, and yet I think for many people, particularly those in addition, they look at the church community as this is a bunch of religious people who have it all together," he said. "We are a place where struggling people of all kinds of addictions, all kinds of struggles can be comfortable together as we sort of struggle together to find freedom from all the different things we are dealing with."
 "We have seen so many tragedies unfold within our congregations that we recognize we can't keep our heads buried in the sand," said Gratzel. "Faith based leaders are now realizing there are many valuable resources available to help someone deal with addiction."
"Clergy need to recognize that we don't have all the answers, we may have ultimate answers in our religious perspective but in day to day areas there are wonderful groups out there doing leading edge stuff to help people get back to health and wholeness. We need to partner with those people and help folks who are struggling to get back on the road to recovery."