NJTV Special Details Impact of Knock Out Opioid Abuse Town Hall Series in Fight Against Opioid Epidemic
10/19/2018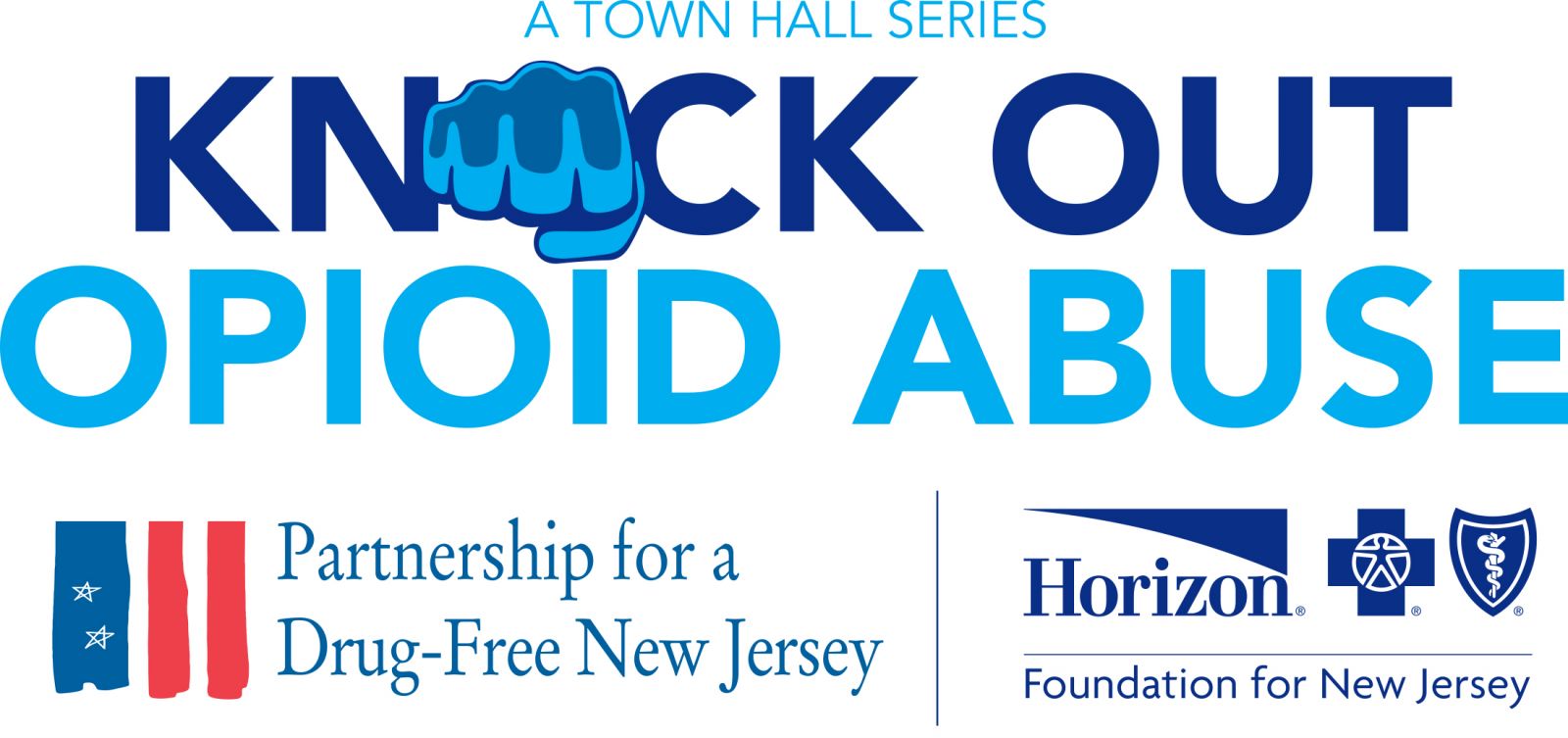 FOR IMMEDIATE RELEASE: Friday, October 19, 2018
Contact: Matt Birchenough, 201-916-1032, media@drugfreenj.org
NJTV Special Details Impact of Knock Out Opioid Abuse Town Hall Series in Fight Against Opioid Epidemic
NEW JERSEY — A new special that premiered Thursday night on NJTV spotlighted the significance of the Knock Out Opioid Abuse Town Hall Series in addressing New Jersey's ongoing opioid crisis.
The one-hour show examined the effects of the town hall series — organized by the Partnership for a Drug-Free New Jersey and The Horizon Foundation for New Jersey — in informing residents of all 21 New Jersey counties about the opioid epidemic and collecting best practices that already exist throughout the state to battle the crisis.
"The NJTV special captured how the Knock Out Opioid Abuse Town Hall Series positively impacted communities throughout New Jersey," Partnership for a Drug-Free New Jersey Executive Director Angelo Valente said. "Just as residents walked away from the town halls with a better understanding of the severity, causes and effects of the opioid epidemic and ways to take action against it, viewers of the Knock Out Opioid Abuse Town Hall Series special are now better informed and better equipped to do their part in preventing and treating opioid abuse in their communities."
More than 14,000 people participated in town halls held from April 2017 to May 2018, either in-person or by viewing an online stream of the events. The series featured more than 100 expert panelists, including 16 county prosecutors, 10 members of the New Jersey General Assembly and four state senators, as well as several prevention and treatment professionals, medical doctors and recovery specialists.
The special will air again at 3 a.m. Saturday, October 20 and 10 p.m. Monday, October 29. For a list of NJTV channels in your area, visit www.njtvonline.org/about/where-to-watch.
To watch the full episode or segments online, visit knockoutopioidabuse.drugfreenj.org. 
###
Best known for its statewide substance use prevention advertising campaign, the Partnership for a Drug-Free New Jersey is a private not-for-profit coalition of professionals from the communications, corporate and government communities whose collective mission is to reduce demand for illicit drugs in New Jersey through media communication.  To date, more than $100 million in broadcast time and print space has been donated to the Partnership's New Jersey campaign, making it the largest public service advertising campaign in New Jersey's history. Since its inception, the Partnership has garnered 174 advertising and public relations awards from national, regional and statewide media organizations.