Partnership for a Drug-Free New Jersey to recognize Dr. Andrew Kolodny at 2019 Angel of Hope Gala
12/7/2018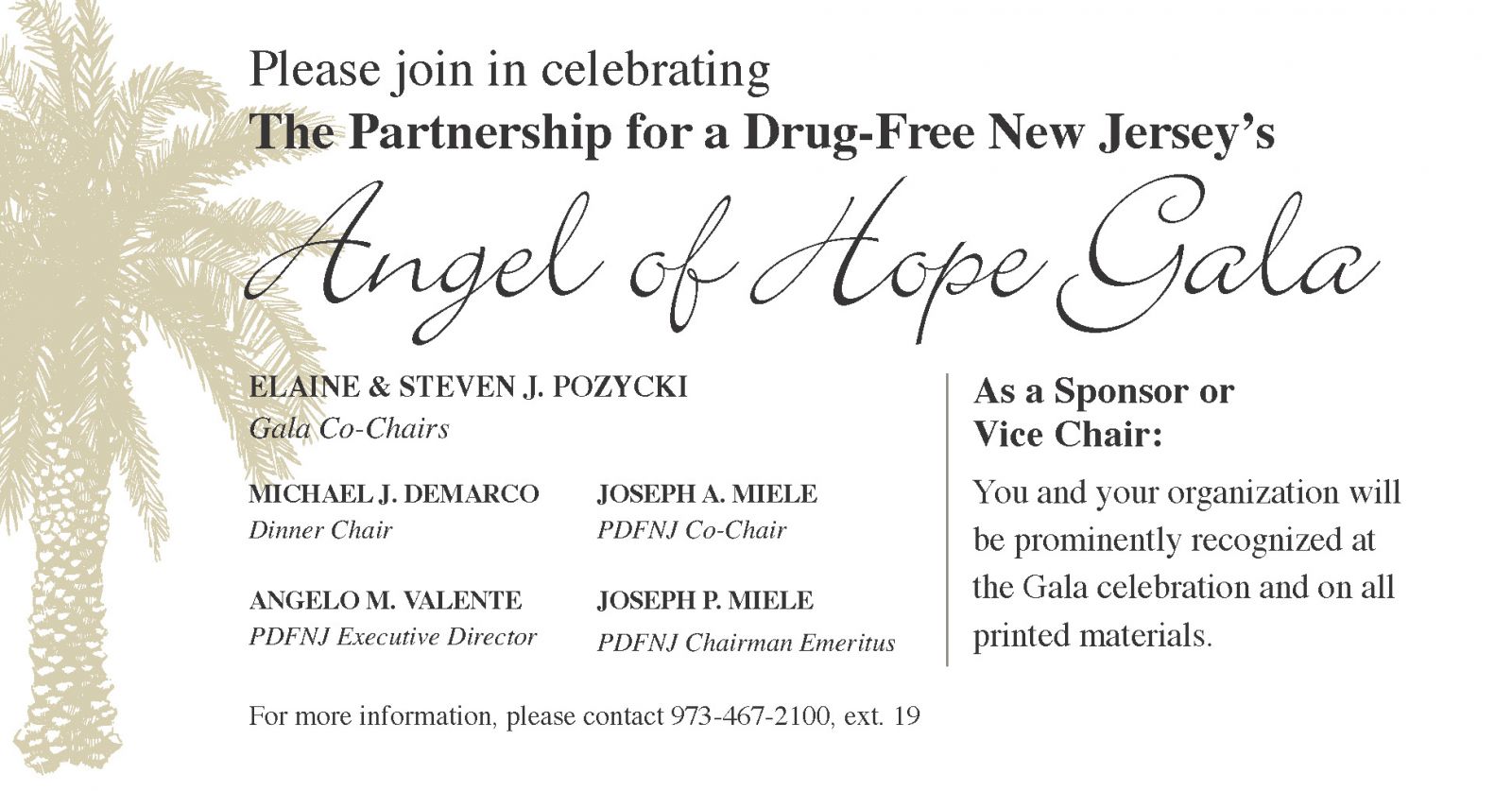 FOR IMMEDIATE RELEASE: Friday, December 7, 2018
Contact: Matt Birchenough, 201-916-1032, media@drugfreenj.org
Partnership for a Drug-Free New Jersey to recognize Dr. Andrew Kolodny at 2019 Angel of Hope Gala
MILLBURN — The Partnership for a Drug-Free New Jersey (PDFNJ) will present its Angel of Hope Award to Dr. Andrew Kolodny in recognition of his efforts to help solve the nation's opioid crisis at a gala celebration on April 11, 2019, at the Harborside Atrium in Jersey City.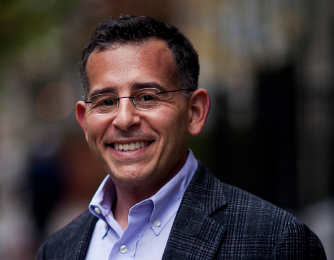 Dr. Kolodny, one of the nation's leading experts on the opioid epidemic, is the executive director of Physicians for Responsible Opioid Prescribing (PROP), an organization with a mission to reduce morbidity and mortality caused by overprescribing of opioid analgesics. He is also co-director of the Opioid Policy Research Collaborative at the Heller School for Social Policy and Management at Brandeis University. 
"Dr. Kolodny has been at the forefront of the fight against the opioid epidemic that has so heavily impacted New Jersey and the entire nation," PDFNJ Co-Chair Elaine Pozycki said. "His work and his support have been vital to the mission of the Partnership for a Drug-Free New Jersey and the country's efforts to stem this epidemic."
Dr. Kolodny previously served as chief medical officer for Phoenix House, a national nonprofit addiction treatment agency, and chair of psychiatry at Maimonides Medical Center in New York. He has a long-standing interest in public health and has served as keynote speaker at PDFNJ events.
Elaine Pozycki — the most recent recipient of the Angel of Hope Award in 2017 — and her husband, PDFNJ Trustee Steven J. Pozycki, chairman and chief executive officer of SJP Properties, Inc., are serving as gala chairs. Michael J. DeMarco, chief executive officer of Mack-Cali Realty Corporation, is serving as dinner chair.
"The Partnership for a Drug-Free New Jersey brought the opioid crisis to the public forefront back in 2010 and, as a result of the support of many individuals and organizations, our campaigns have continued to evolve and make a positive impact by making New Jersey communities aware of this issue and families informed to make the best decisions for their health and safety," Steven J. Pozycki said.
Other past Angel of Hope honorees include former governors Jon S. Corzine, James E. McGreevey and Christine Todd Whitman; Alfred Koeppe, former president of Newark Alliance; Dennis Bone, former president of Verizon New Jersey; and State Senator Joseph Vitale.
Since its inception in 1992, the Partnership for a Drug-Free New Jersey, a 501(c)(3) non-profit, has been the leading statewide organization dedicated to preventing substance abuse by raising awareness and educating the residents of New Jersey through multimedia public service campaigns, as well school- and community-based programs. Since 2010, its campaigns have focused primarily on the opioid epidemic, which has become a public health crisis, claiming an estimated 49,000 lives nationwide in 2017. 
"The Partnership for a Drug-Free New Jersey has been a leader in protecting New Jersey families from the dangers of substance misuse and abuse, and I am proud to be a part of the gala that will help to continue supporting this mission," said DeMarco, the gala's dinner chair. 
For more information or to make a reservation to attend the gala, visit drugfreenj.org/2019gala.
###
Best known for its statewide substance use prevention advertising campaign, the Partnership for a Drug-Free New Jersey is a private not-for-profit coalition of professionals from the communications, corporate and government communities whose collective mission is to reduce demand for illicit drugs in New Jersey through media communication. To date, more than $100 million in broadcast time and print space has been donated to the Partnership's New Jersey campaign, making it the largest public service advertising campaign in New Jersey's history. Since its inception, the Partnership has garnered 174 advertising and public relations awards from national, regional and statewide media organizations.