PDFNJ Executive Director Angelo M. Valente Selected to NJ Ad Hall of Fame
9/18/2018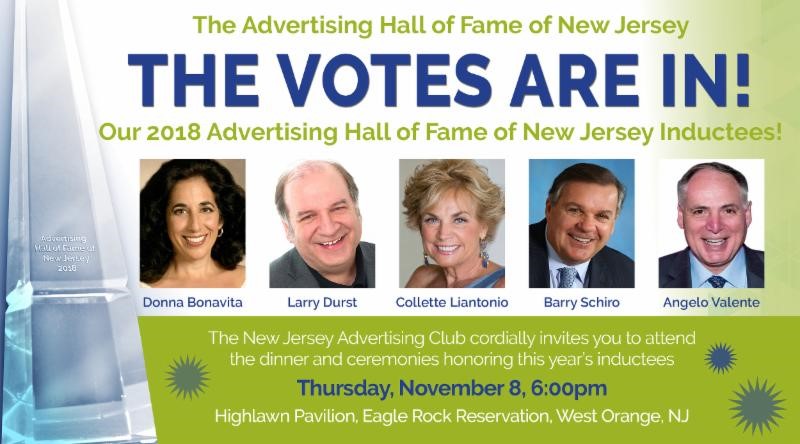 Partnership for a Drug-Free New Jersey Executive Director Angelo Valente will be one of five new members of the Advertising Hall of Fame of New Jersey inducted in 2018, the NJ Ad Club announced Tuesday.
Valente, who has served as Executive Director since the Partnership's inception in 1992, has helped create and launch several substance use prevention media campaigns that have garnered state and national recognition. Under his leadership, PDFNJ has received 174 advertising and public relations awards from national, regional and statewide organizations for its educational programs and media campaigns, including the National Association of Government Communicators Award in 2009, when the "Grandma's Stash" campaign received first place for the most innovative public health campaign in the country in the Blue Pencil & Gold Screen Awards. PDFNJ also has been recognized twice by the White House Office of National Control Policy for its innovative programs and initiatives.
Induction into the Advertising Hall of Fame of New Jersey is bestowed annually to professionals who have made significant lasting contributions to the advertising industry in New Jersey. Criteria used to evaluate if an individual qualifies for the Hall of Fame include the extent to which they have demonstrated creativity and professional integrity, a person's contributions in philanthropy, the extent to which they have made an economic contribution, their achievements at a state and national level, and their involvement in New Jersey's advertising and/or marketing communications community. A nominee must also have been actively engaged in advertising, marketing or communications for at least 20 years; a substantial portion of which must have been in New Jersey.
The 2018 Hall of Fame induction ceremony will be held Thursday, November 8 Highlawn Pavilion in the Eagle Rock Reservation in West Orange.