PDFNJ Launches Online Stigma Challenge
8/1/2019

FOR IMMEDIATE RELEASE: August 1, 2019
Contact: Nicolette Nappi, 973-382-4560, nicolette@drugfreenj.org
PDFNJ Launches Online Stigma Challenge
MILLBURN—The Partnership for a Drug-Free New Jersey has launched an online water balloon challenge in an effort to squash the stigma associated with substance use disorder.
PDFNJ's online Squash the Stigma challenge, beginning August 1 and concluding on International Overdose Awareness Day on August 31, calls family and friends who have been impacted by to take a public stand against stigma. To participate, individuals simply fill up a few balloons with water, write stigmatizing words or beliefs on each balloon in marker, and then record themselves squashing the balloons on the ground. In their videos they nominate three people to participate within the next 48 hours, and then post it on Facebook, Instagram, or Twitter with the hashtag #SquashTheStigma.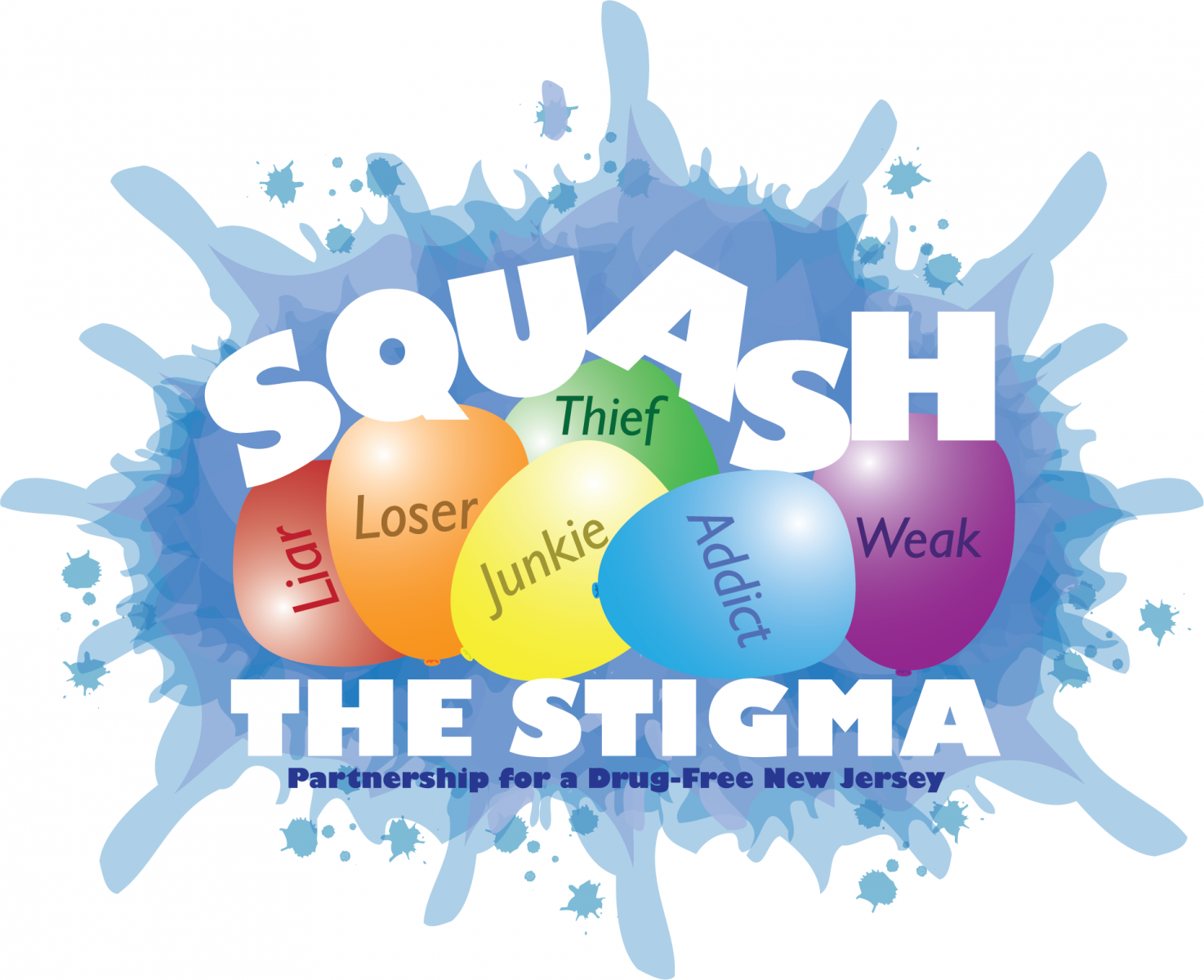 Stigma is a major public health issue that describes negative attitudes or beliefs associated with a particular circumstance, quality, or person. The social stigma associated with the disease of addiction damages a person's self-esteem, their relationship with loved ones, and often hinders those who have substance use disorder from seeking treatment.
"If we want to resolve the drug crisis in America we must address and eliminate this pervasive stigma," PDFNJ Executive Director Angelo Valente said. "Doing so requires us to become more consciously aware of the language we use when we are speaking about substance use disorder and those who are affected by it."
To view videos of people participating in the Squash the Stigma Challenge, click here or simply type the trending hashtag #SquashTheStigma on Facebook, Instagram, or Twitter. Interview and photo opportunities are available upon request.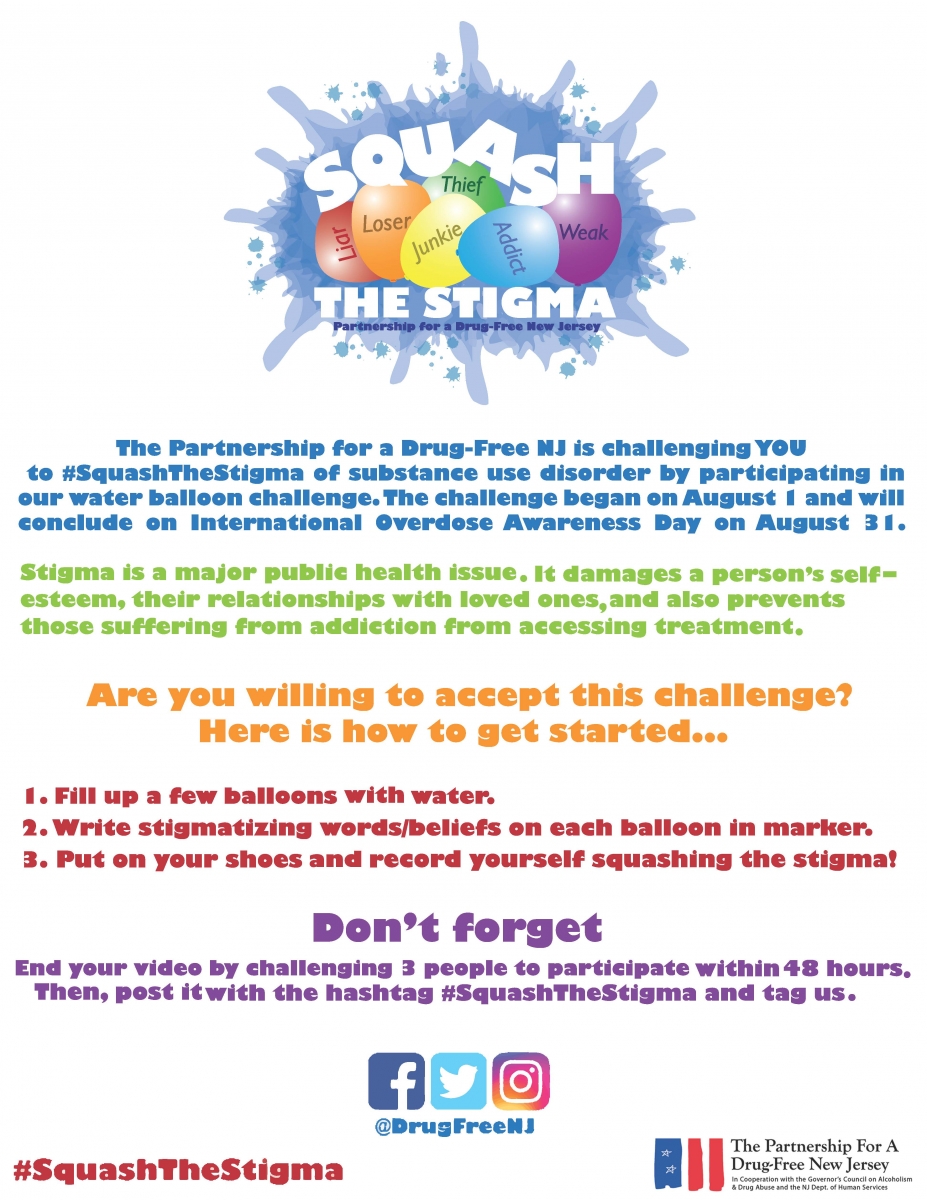 ###
Best known for its statewide substance use prevention advertising campaign, the Partnership for a Drug-Free New Jersey is a private not-for-profit coalition of professionals from the communications, corporate and government communities whose collective mission is to reduce demand for illicit drugs in New Jersey through media communication.  To date, more than $100 million in broadcast time and print space has been donated to the Partnership's New Jersey campaign, making it the largest public service advertising campaign in New Jersey's history. Since its inception, the Partnership has garnered 180 advertising and public relations awards from national, regional and statewide media organizations.