PDFNJ's Ex. Dir. Angelo M. Valente and NJSDD Winner Taylor Van Cleave Appear Live on Fox5 News with Ernie Anastos
2/8/2019

FOR IMMEDIATE RELEASE: February 1, 2019
Contact: Mary Vassoler
Media Coordinator
973.382.4560 (mobile)
mary@drugfreenj.org (e-mail)
PDFNJ's Ex. Dir. Angelo M. Valente and NJSDD Winner Taylor Van Cleave Appear Live on Fox5 News with Ernie Anastos
New York City, NY - Angelo Valente of the Partnership for a Drug-Free New Jersey and the 2017 NJ Shout Down Drugs winner Taylor Van Cleave appeared live on Fox5 News at 6 p.m. with Ernie Anastos on February 5 to discuss the statewide NJ Shout Down Drugs High School music competition.  Former participants were also interviewed by reporter Linda Schmidt in a pre-taped segment.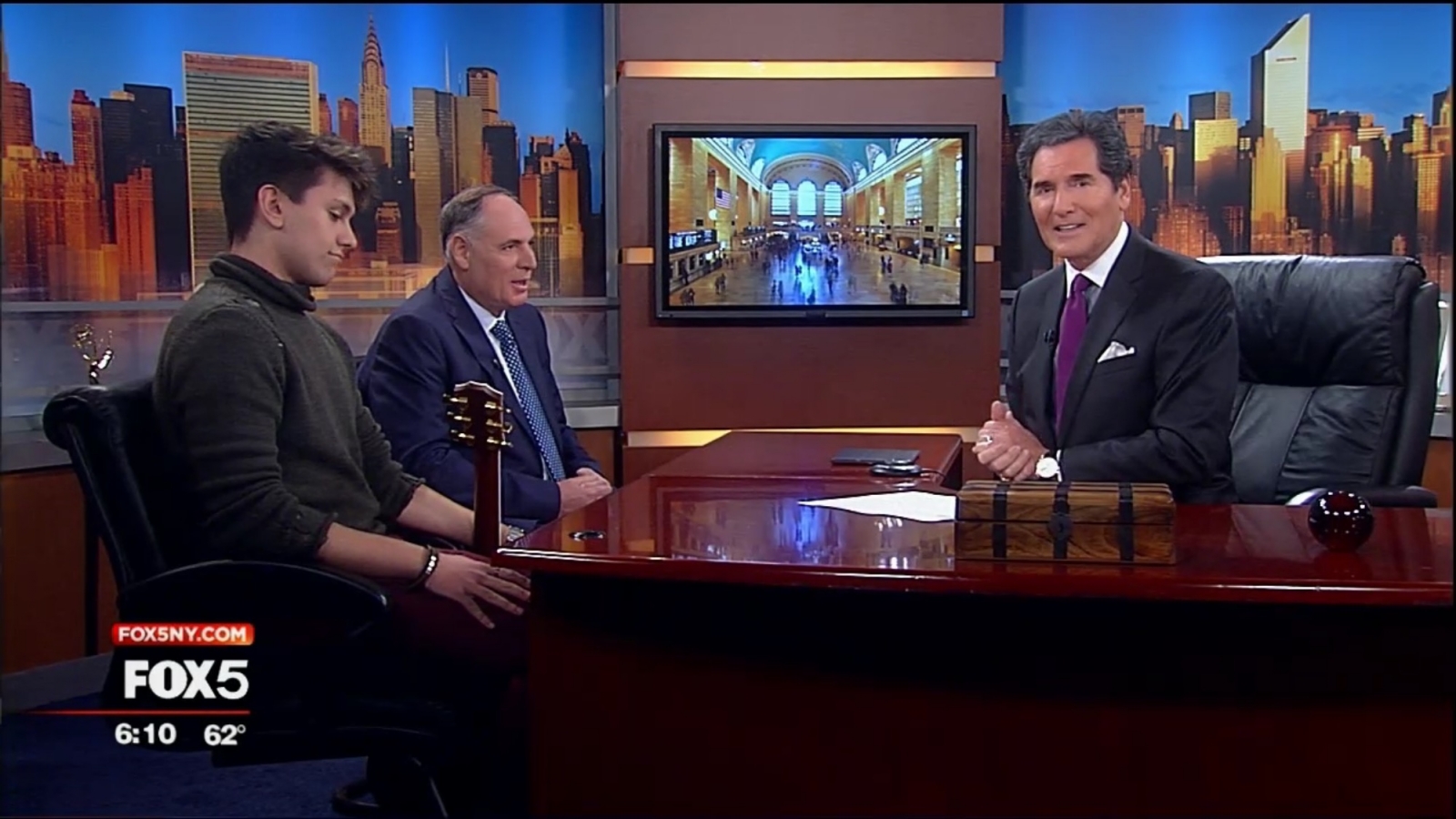 The former contestants stressed the importance of a substance use prevention message coming from peers, especially through music.  PDFNJ's statewide NJ Shout Down Drugs music competition is in its 15th year and asks high school students living in New Jersey to create their original music and lyrics to help raise awareness among their peers.  
Finalists will be selected through judging and online voting, and they will perform in a live concert on Friday, May 10 at the Rutgers University Victoria J. Mastrobuono Theatre in New Brunswick.  
Voting for this year's entrants begins on February 15 and will continue until March 1.  The entry with highest number of votes receives a spot as a finalist to perform at the concert.  More than a million online votes have been cast for the New Jersey Shout Down Drugs program over the years and the numbers for contest favorites continue to grow.
Please go to www.shoutdowndrugs.com to cast your vote starting on February 15 and reserve tickets to see the live New Jersey Shout Down Drugs Prevention Concert.