pressofatlanticcity.com: See the faces of recovery from addiction in South Jersey
5/13/2017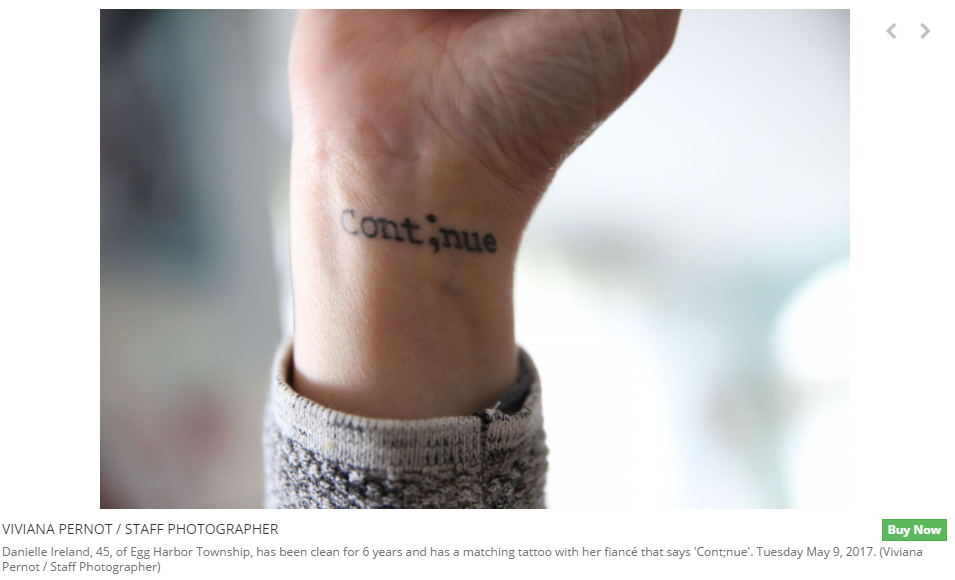 Addiction is a primary, chronic disease.
More than 40 million Americans are addicted to alcohol, nicotine and other drugs like opioid prescriptions and heroin, according to recent studies. About 91 Americans die every day from an opioid overdoses, but there are people beating those odds.
South Jersey locals who stopped abusing drugs will tell you that they will always be in recovery, always fighting to live sober and clean lives. It's not easy, they say, but with support from recovery programs, family and friends, they make it through each day at a time. 
They are mothers and fathers, sons and daughters, co-workers, neighbors and business owners. They are the faces of continued recovery.
+19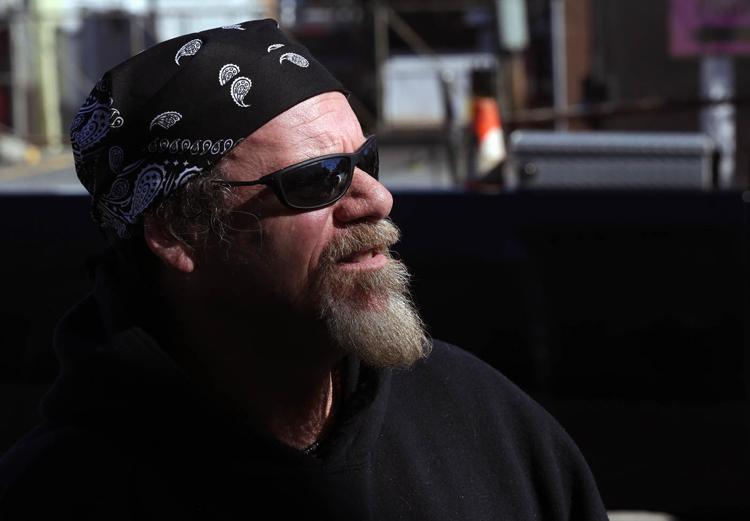 MICHAEL MCGAFFNEY, 56, PLEASANTVILLE
McGaffney can add a new title to all the roles he plays in the community and his family: grandfather.
Before his grandson was born at the end of April, McGaffney could not wait until his first grandchild entered the world, he said. It was something that he felt extra grateful for as he came close to never meeting the little guy.
"It's a miracle that I'm alive today," he said.
McGaffney didn't have the upbringing of some of his friends. He was orphaned at a young age and lived homeless on the streets of Los Angeles as a teen. To survive, he started selling drugs just to make money, but he began using himself. By 13 years old, he was addicted.
For more than two decades, McGaffney tried and used a variety of drugs, eventually became a functioning heroin addict in South Jersey. He got married, had children and worked until the lifestyle caught up with him.
When he goes to give out Angels in Motion blessing bags a couple times a week, he sees people on the streets and remembers what it was like living homeless in Atlantic City.
"After I turned 40, I just started wondering about the meaning of life, what's it all for?," he said. "I thought, I'm just going to do what I want, and I didn't realize that what I wanted was what I didn't want."
+19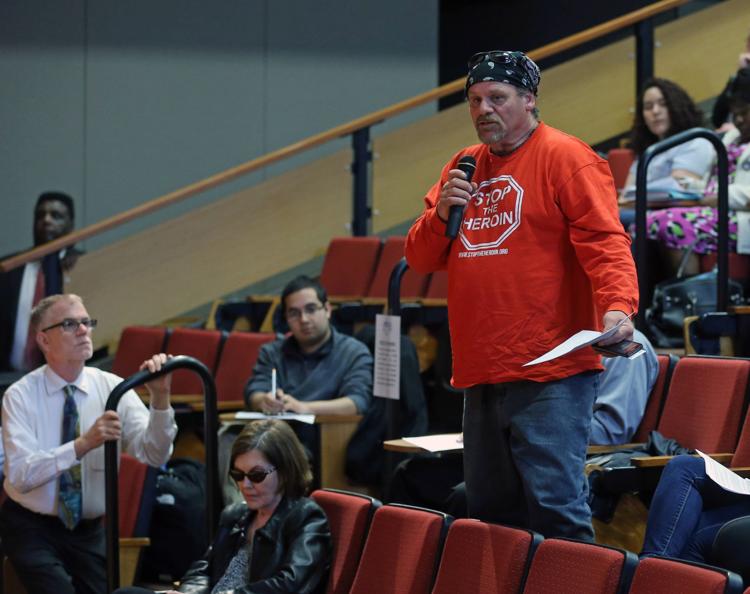 In 2004 at 43 years old, he overdosed from heroin and spent a month in a coma. Doctors didn't think he was going to make, he said. While it didn't immediately lead to treatment, the experience planted the seed of doubt about the lifestyle he was living.
Eventually, treatment programs and living in a sober living home helped him achieve long term recovery. McGaffney rebuilt relationships with his children and family and created a network of friends who support his recovery efforts every day.
He spends most of his days attending 12-step meetings, sponsoring others, volunteering at addiction recovery events and managing Steven's Place, a Stop the Heroin organization sober living home for men in Pleasantville.
"Everything that this disease promised me would happen—jails, institutions, death—happened to me. But no more," McGaffney said. "And for these guys now, you have to have compassion and empathy for them until they can learn to love themselves. We can do this."
+19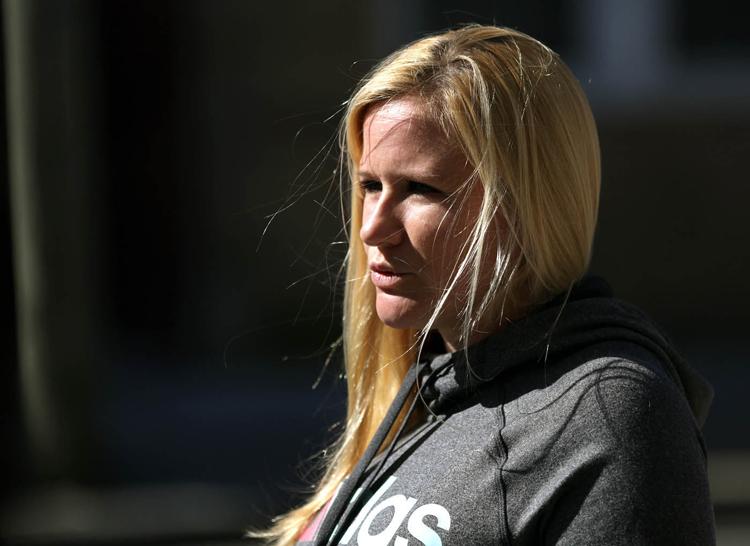 SUSAN HOWELL, 37, NORTHFIELD
It's not uncommon for Howell to come home and find a couple bags on her porch filled with snacks, fruit cups, canned food, deodorant, toothbrushes and drink pouches. Sometimes, there are even bags of clothes.
People drop them off knowing Howell could use the supplies to put together blessing bags for the Angels in Motion program, an addiction outreach program she helped bring to the Atlantic City area.
"Sometimes I don't know who or where they come from, but I'll take them," she said of the donations.
Howell, McGaffney and other volunteers go out multiple times a week to places in Atlantic City where they know people are suffering from homelessness and addiction. They are places Howell used to pass through while she was addicted to prescription pills and methamphetamine.
Howell said drinking alcohol in her teens opened the door to other kinds of addictions. At one point, "I had tried them all and was doing everything," she said, "and I was probably 85 pounds soaking wet."
She lost touch with her family, including her mother and father. She could barely afford to eat most days, the soles of her feet as black as the pavement on the street.
After drifting from place to place, even living homeless in Las Vegas, a social worker helped Howell get into an outpatient treatment program in New Jersey. It wasn't as simple as just putting down the drugs, she said, and recovery began when she surrendered to the help she needed and found a good 12-step program.
+19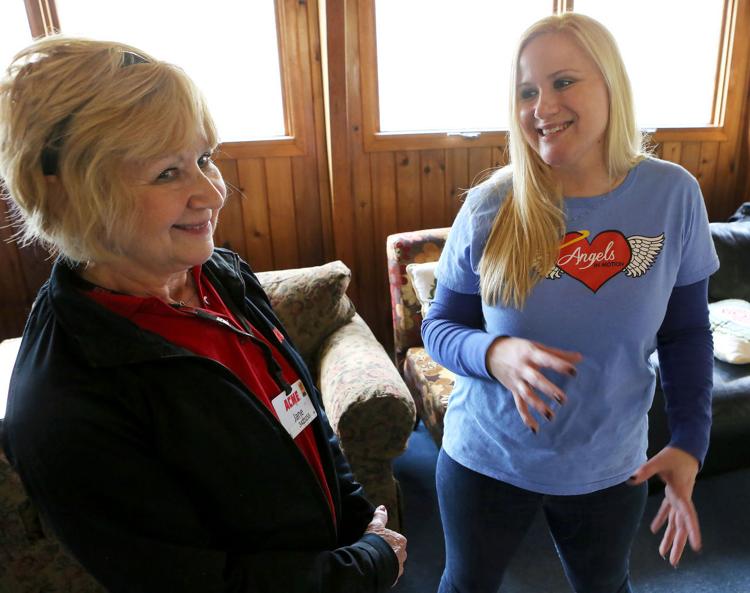 Howell often attends Grace Falls Church in Absecon and goes to recovery meetings. When she's not doing that, she's participating in advocacy events with her boyfriend, David Long, and supporting others in recovery.
She's closer to friends and family than ever before, who will see her walk across the stage at Rutgers University-Camden next week for her degree in social work. Howell plans to enter a Master's program at the end of the month to continue a career in addiction treatment.
"When I was in active addiction, I had never before heard of someone who made it out and was living in recovery. I hadn't heard those stories before," she said. "But now, even if one person hears about what we're doing now and they want that, we'll here to help them."
+19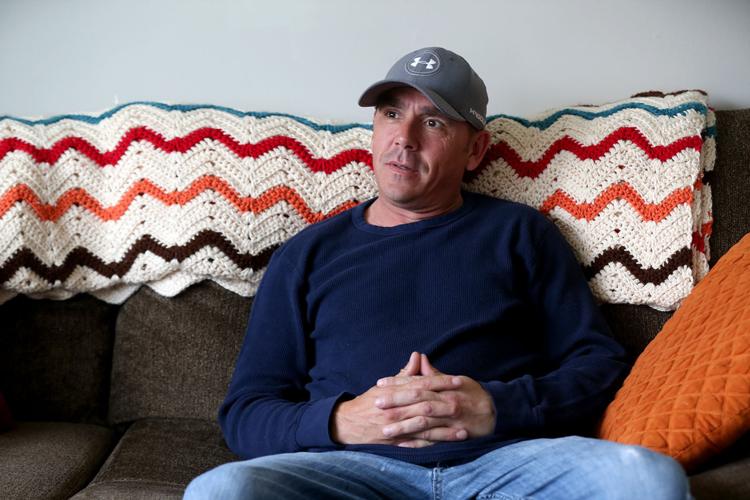 DAVID LONG, 46, NORTHFIELD
"Can you see that tall, pointed roof a couple streets away through these two houses?" Long asks, pointing out his bay window. "That's the house I grew up in. My childhood was awesome, especially in the summers with my friends, surfing or hanging out at the pool."
After years of struggling with addiction to alcohol, prescription opioids and finally heroin, Long said he's made it full circle by coming back and buying a house with girlfriend Susan Howell in the neighborhood he grew up in.
A framed picture of two young girls sits in his living room. He spends a lot of time with his daughters these days, but prior to finding recovery and staying sober three and a half years ago, his relationship with them was nearly nonexistent.
"At times, I was homeless in Atlantic City with nothing. No money, no job and I hadn't seen my kids in years," he said.
He drank and smoked marijuana in his 20s, but it wasn't until he was nearly 30 years old when he started taking Oxycontin and Percocet. He remembers thinking it was exactly what he needed "to try and fill the void."
For the next decade, he was in and out of rehab 26 times. Two marriages had ended and he spent time in jail. From there, Long attended drug court, which he said kept him busy and helped straighten out his life.
He still attends 12-step meetings, spends time with friends and enjoys a good, relaxing golf outing. On any given weekend, he and Howell are both are out volunteering at events or making blessing bags for the Angels in Motion program.
Long repaired relationships he damaged along the way, including with his mother, siblings and his daughters. He said he has to work at his recovery every day, but now has too much to lose by returning to that lifestyle.
"Things definitely keep getting better," he said. "I still make mistakes, but I know going back to substance abuse will make everything bad, worse. The goal is to stay clean just for today. Those days then turn into months and then years. Inevitably, life will get better."
+19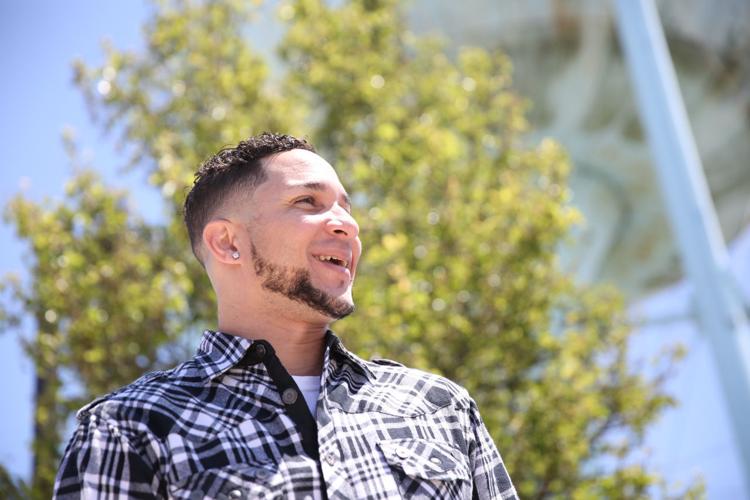 REY CRUZ, 41, WILDWOOD
Cruz scrolls through his phone looking for the most recent picture of his 3-year-old daughter. He finds one taken of them both hugging outside on a sunny day.
"There she is, my little one," he said, smiling at a young girl wearing sunglasses and bright outfit. "And this one is my oldest daughter, who is 15. She's so smart and really mature for her age."
He has a close relationship with his girls, even as his oldest lives with family in his native Puerto Rico. Cruz said she understands he wasn't there physically during her childhood because he was battling an addiction to cocaine, prescription pills and ultimately, heroin.
"I used to run around here in these streets dirty, with stolen property, out of control," he said. "My biggest priorities now in recovery, beside myself, are my daughters. Today, my oldest says she's proud of me. I refuse to give that up."
Cruz, who grew up in Puerto Rico, started abusing alcohol at 14 years old. It began a 20-year period of using cocaine, abusing prescription pills, experimenting with amphetamines and becoming addicted to heroin.
He went back and forth between Puerto Rico and New York, Florida, Philadelphia and New Jersey, never staying in one place for too long. He tried to get clean himself, but didn't have success. He was eventually arrested and mandated to treatment through drug court.
+19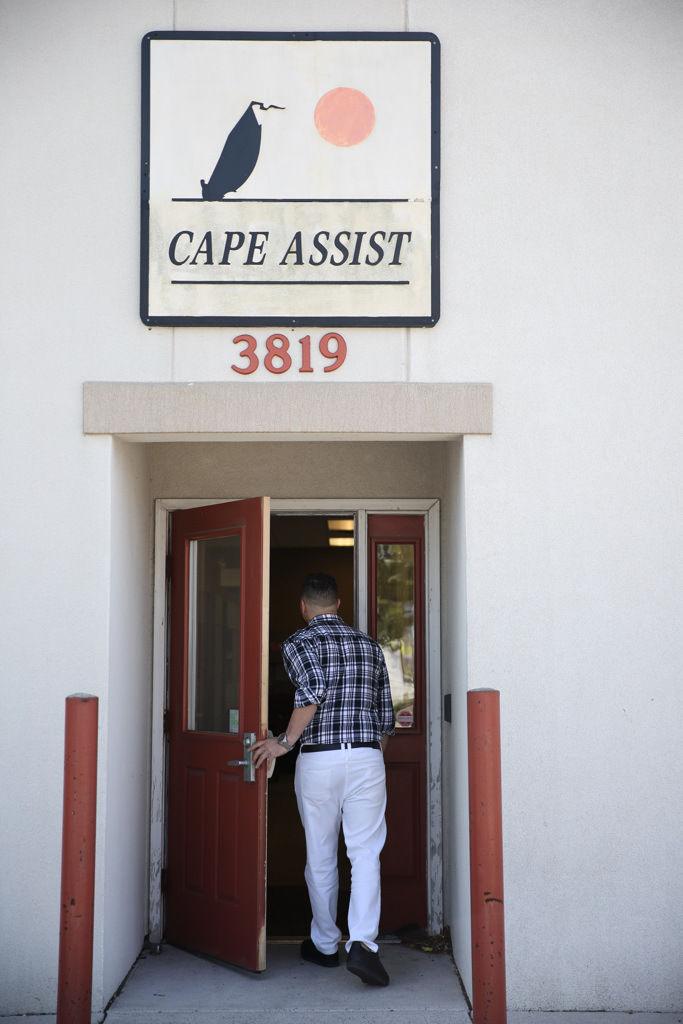 After attending a rehabilitation center and living in a halfway house for a year in Paterson, Passaic County, Cruz returned to Wildwood to finish the requirements of drug court. He works as a peer specialist at Cape Assist and is a soon-to-be Certified Alcohol and Drug Counselor.
He leads support meetings and has been working on reaching out to people in Spanish communities who need help with addiction. Cruz has been seven years sober, but has watched 54 friends die from addiction.
"Now, I'm far from perfect, but I turned my life around 180 degrees," he said. "I thought I was gonna die from addiction. But once you have a taste of a different life, you refuse to go back. The key is to let people into your life who want the best for you."
+19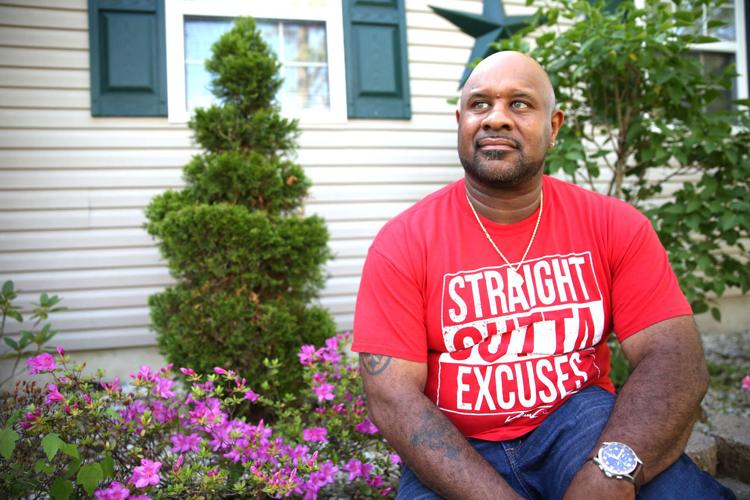 WILLIAM SMITH, 40, MAYS LANDING
When his cell phone rings, Smith always tries to answer it, even if it's the middle of the night, said his wife, Anna Mullins.
On the other end of the line, it's often one of the many people Smith sponsors in addiction recovery. As someone with 10 years of sobriety, Smith said there is still a struggle, but it's different now than it was at the beginning of his journey.
"There are still good days and bad days waking up in the morning," he said. "The thing about treatment is it only works if followed by recovery. I went to treatment about 10 times, but never gave recovery a full try, and when I did, it worked for me wholly."
Smith spent most of his 20s in active addiction to cocaine and prescription opioids. Growing up in Buena Vista, he started experimenting with drugs in his late teens, around the same time his mother was dying from cancer.
As his addiction got worse, the consequences became greater. He went to jail multiple times and went years without seeing his oldest daughter, now 18 years old. At times, he was homeless in Atlantic City.
At one point, Smith moved to Virginia to try and get away from the people and places influencing his addiction, "but it just followed me there."
By getting treatment through drug court and giving recovery a full try, Smith said he was finally able to stay sober. He still attends 12-step meetings and volunteers with organizations like Angels in Motion and Stop the Heroin.
He works full time in construction and has his own side business in aerial photography. He said he now has a good relationship with his oldest daughter and is busy with raising his youngest, Layla, 3, with Mullins. The couple recently got married, bought a new house and added a dog to the family.
"I try to convey to others to just give recovery an opportunity," he said. "What's the worst that could happen? You start to live life? People ask what they should do, and I say, just don't give up hope."
+19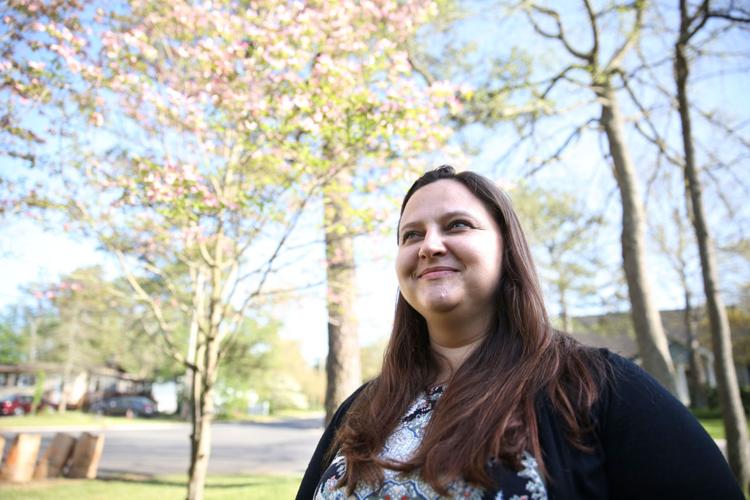 ANNA MULLINS, 36, MAYS LANDING
A wedding, a new home and a new furry, four legged family member all in one month. May is always going to be an easy anniversary time to remember, Mullins said laughing.
But she'll never forget the anniversary for her clean date, which was four years in January. Before that, her life was filled with uncertainty, pain and loneliness, she said.
"You can't put a measurement on someone's pain," she said. "In addiction, you wind up just existing, trying to survive."
Mullins married for the first time at a young age, but had already struggled with alcohol. When her marriage ended, she said she had never developed the coping skills needed to get her through that time in her life.
Someone eventually introduced her to pain pills, which later lead to heroin use.
Mullins started reaching out for help to get clean, but when she entered rehabilitation, she wanted to leave, she said. And then, something changed.
"I finally surrendered," she said. "When I did that, I had this peace and decided to let people take care of me. I didn't stay clean when I got out, but while in treatment, I was introduced to a 12-step program and that gave me a lot of hope."
+19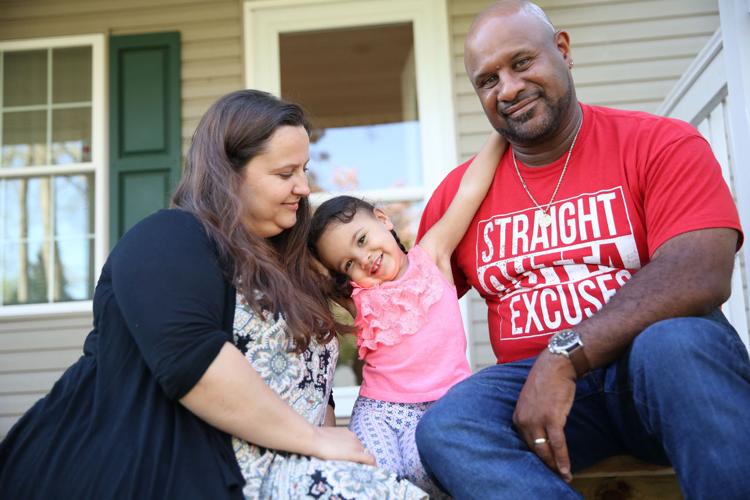 Mullins said while in active addiction, she didn't know that people used heroin and someday stopped, with help, because "I thought there was no going back."
She started going to meetings herself and was able to stop using heroin. She continues to go to meetings and volunteers with organizations like Stop the Heroin and Angels in Motion.
"I haven't had the thought of using in a long time," Mullins said, "but I do something for my recovery every day, whether it's going to a meeting or talking to my sponsor. For others, I feel like as long as a person is breathing, there is a chance for them. Just keep fighting. There's help out there."
+19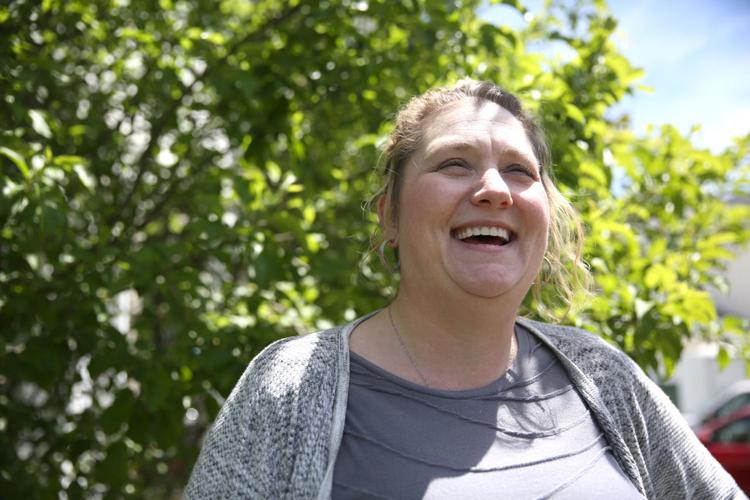 DANIELLE IRELAND , 45, EGG HARBOR TOWNSHIP
Planning a wedding can be hectic, but add in four teenagers and you've got exceptional circumstances.
"Our mothers have taken over at this point," Ireland said, laughing. "Did you see the big chalkboard wall near the door? That's how we keep track of what everyone is doing."
Ireland doesn't regret the full house for a second, she said, because if she continued the lifestyle she was leading before March 2011, her clean date anniversary, she'd miss her kids grow up.
Before, she was a married mother to three young children and had a career as a registered nurse. She started getting drinks with coworkers and friends once in a while, which turned into visits to the bar multiple times a week.
Around the same time, Ireland was diagnosed with Lupus, an inflammatory disease in the immune system. She was given a prescription for oxycodone, known as Percocet. When Ibuprofen stopped working to treat her drinking hangovers, she started abusing her opioid medication.
From there, life snowballed. Her marriage ended and her children went to live with their father. Her relationship with her parents was damaged. She lost her nursing license and was arrested more than once. In 2009, her sister and only sibling died in a car accident, which hit her family hard.
After another arrest, Ireland was put in jail and mandated to drug court.
"I went to rehab and was clean, but was put back in jail because I wasn't able to stay away from the lifestyle," she said. "It was at that point that I looked around and said, what am I doing with my life?"
Ireland stayed clean by completing drug court, attending a 12-step program, getting a sponsor, becoming involved with addiction volunteerism and working as a sober living home coordinator.
She's currently working on getting her nursing license reinstated.
+19  
Her children live with her and her fiancé, who is also in recovery. The two will wed Saturday and about 80 percent of their guests belong to the recovery community, they said. Ireland repaired her relationship with her parents, especially her mother who volunteers with her.
"I didn't have friends before. I just had people sitting next to me in a bar," she said. "But now I have a lot of really close friends and my family. Addiction, it takes you for life, but they're there for me." 
Contact: 609-272-7022
Twitter @ACPressNLeonard​