Last week, we had the opportunity to take part in the New Jersey Ad Club Jersey Awards Virtual Presentation. It is always a fun night that those of us at the Partnership for a Drug-Free New Jersey (PDFNJ) look forward to attending.
The NJ Ad Club is the oldest and largest trade association in New Jersey and this year marked the 52nd annual award program, which showcases the best advertising and marketing efforts in the state. This year's event attracted more than 400 entries in 127 categories from more than 60 agencies, companies, and non-profits across the state.
We are thrilled that PDFNJ took home eight awards for our work in a variety of categories. We thank the New Jersey Ad Club for all of its hard work in putting the event together, and congratulations to all the other winners. We also would like to thank all of our advertising and media partners for their in-kind support to help share our public service messages.
Since its inception, PDFNJ has garnered 188 advertising and public relations awards from national, regional and statewide media organizations.
Here is a look at our NJ Ad Club winning entries this year:
Best in Category - Not for Profit Pro Bono Work
Trapped in A Bottle Time Square Billboard

This entry, produced by Concepts TV, also was named the top entry in all of the video categories. The video was featured on a billboard at 11 Times Square in New York City
Public Relations – Special Event
Knock Out Opioid Abuse, Rutgers Football Game
Public Relations – Feature Media Placement
ABCTV -Protect Our Children-The Opioid Crisis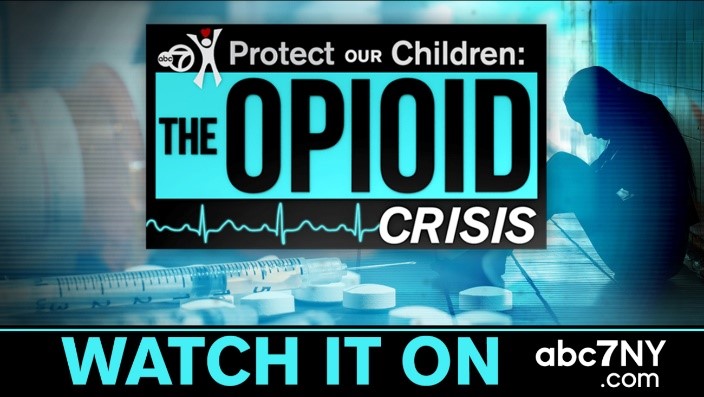 Out-of-Home – Bus Interior
One of these 7 will be addicted to opioids with the year…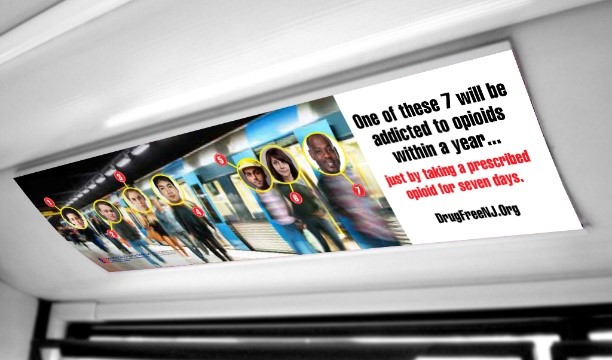 Out-of-Home – Transit Rail
Americans are now more likely to die of an opioid overdose than a car crash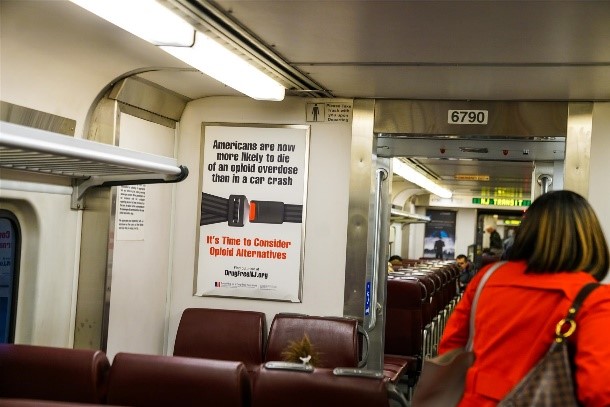 Out of Home – Transit Shelter
The amount of fentanyl that can fit in the packet can kill hundreds of people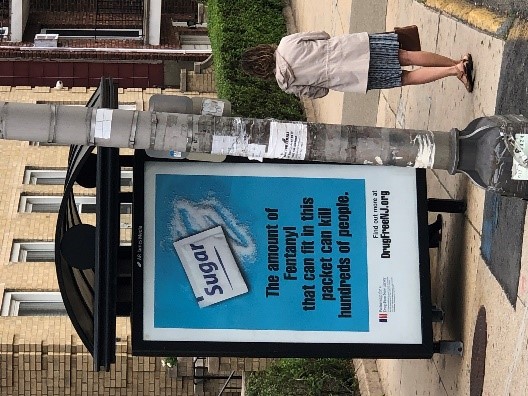 Social Media – Pro-Bono
Squash the Stigma Online Water Balloon Challenge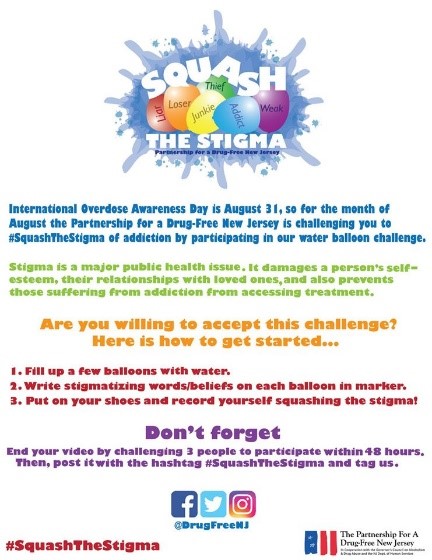 Televsion Not for Profit/Pro Bono
Middle School PSA Challenge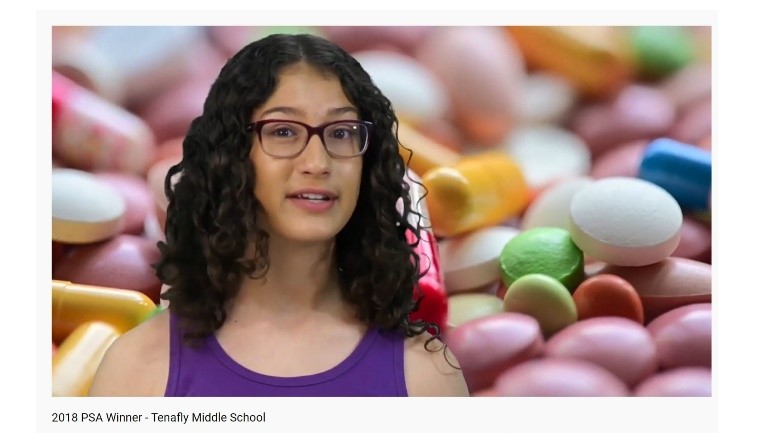 For a full list of the 2020 New Jersey Ad Club award winners, please click here.
I also want to remind everyone that as the school year is in full swing, PDFNJ's "Fun Things to Do Instead of Drugs" Fourth Grade Folder Contest in underway. If your student likes to draw, then you don't want them to miss out. The winning artwork will be printed on 40,000 folders and distributed to schools all throughout New Jersey. The deadline to enter is December 7. For contest rules and how to enter please click here.
Continued wishes to stay safe and well.