The Partnership for a Drug-Free New Jersey (PDFNJ) had the opportunity to take part in the National Association of Government Communicators Blue Pencil & Gold Screen Awards virtual ceremony.  The Blue Pencil & Gold Screen Awards recognize excellence in government communications at all levels across the nation and is one of the most prestigious awards any communicator can receive. This year, there were 255 entries submitted in 35 categories.
PDFNJ received first place in the digital display category for its Masking Campaign public service announcement that can be seen on a billboard located at 11 Times Square in New York City, as well as 72 public service stations along the Garden State Parkway and New Jersey Turnpike. The Masking Campaign educates the public about dual health concerns affecting New Jersey and the country: the COVID-19 pandemic and the opioid epidemic.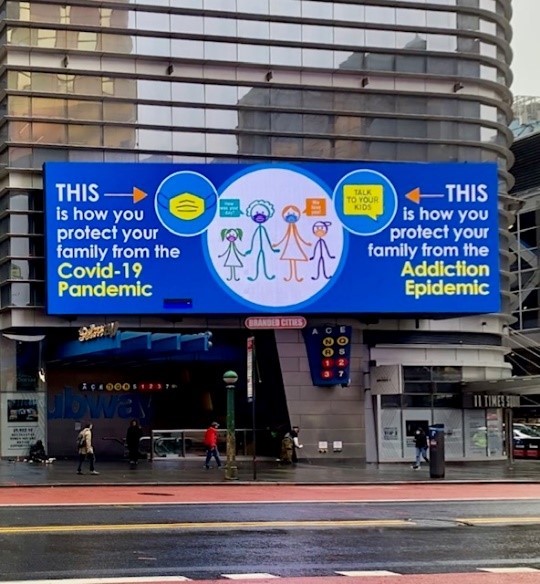 PDFNJ won a second-place award in the poster category for its Vaping Campaign poster, which educates students across New Jersey about the dangers of vaping and e-cigarettes and making healthy choices for themselves. The posters were distributed to 3,558 middle schools throughout New Jersey.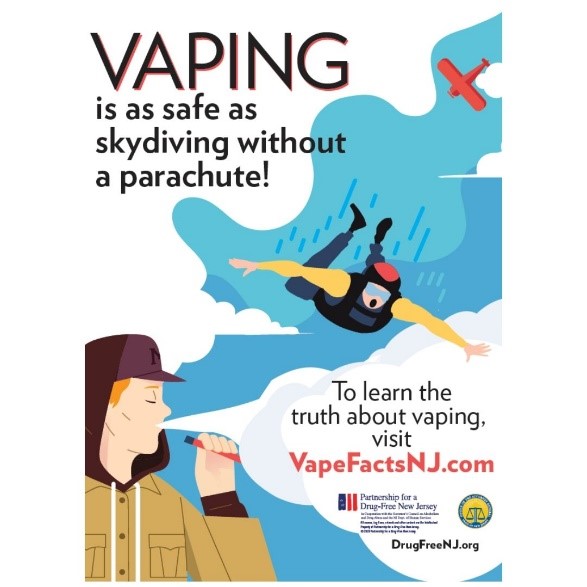 I also want to remind everyone about our next Knock Out Opioid Abuse Day Learning Series Webinar, "Data to Action: How the State Uses Data to Address the Opioid Epidemic," at 1 p.m. Thursday, June 17. To register, please click here.
Continued wishes to stay safe and well.