Today's youth spend a lot of time on their mobile devices communicating through social media, which can be a complex and dangerous environment if left unsupervised. Parents and caregivers need to be aware and monitor what apps their children are using and who they are communicating with.
A recent news story explained that drug dealers are using social media, specifically Snapchat, to reach school-aged children. Snapchat is designed so that messages disappear after 24 hours, making it easier for someone to go undetected. Drug dealers are luring in young people by using a range of emojis symbolizing different types of drugs. I wanted to make you aware of what these symbols may mean and what to look out for.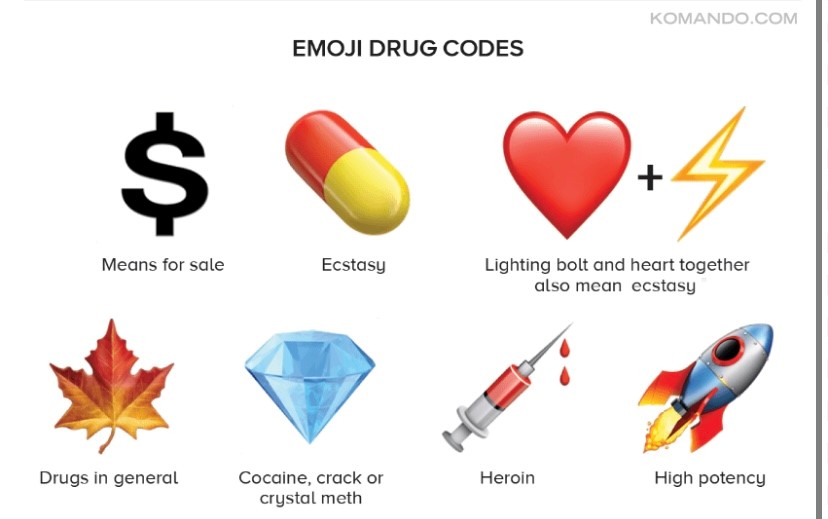 It is imperative that we have an open dialog with our children and check in with them to ensure they are not getting involved with the wrong people. I urge you to ask your children to share their passwords so you can periodically monitor that they aren't communicating with the wrong people. 
I also wanted to make you aware of a new synthetic opioid called Isotonitazene, known as ISO, which is thousands of times stronger than fentanyl and morphine. Drug dealers have been pushing ISO during the pandemic and sadly there have been 81,000 drug overdose deaths in the United States in 2020.
We are approximately two weeks away from Knock Out Opioid Abuse Day on October 6. I hope that you will join the Partnership for a Drug-Free New Jersey in raising awareness about the impact the opioid crisis is having on the nation and New Jersey. There are many ways that you, your organization and community can get involved. Visit the Knock Out Opioid Abuse Day website for educational resources and to learn more about what you can do leading up to October 6.
I also hope that you will register for the Knock Out Opioid Abuse Day Learning Series Webinar, "How You Can Help Fight the Opioid Epidemic," featuring Dr. Jamie Mells, Lieutenant Commander, U.S. Public Health Service Overdose Data to Action Coordinator, Centers for Disease Control and Prevention. 
Continued wishes to stay safe and well.