Throughout the month of August, we have turned our blog over to some of the Partnership for a Drug-Free New Jersey (PDFNJ) school-based initiative participants, so they can share their firsthand experiences with our programs.
Each year fourth grade students are challenged to create prevention artwork relating to the theme "Fun Things to Do Instead of Doing Drugs." This week we are hearing from Channing Jervis of Secaucus and Wade Bullard of Lawrenceville, who were selected as co-winners of this years Fourth Grade folder contest. Their designs will be featured on folders that will be distributed to fourth grade classrooms throughout the state. 
All folders for the 2020-2021 school year have been allocated, but If someone you know might be interested in submitting an original design for folder please click here.  Deadlines for submissions is December 7, 2020.
All the best,
Angelo Valente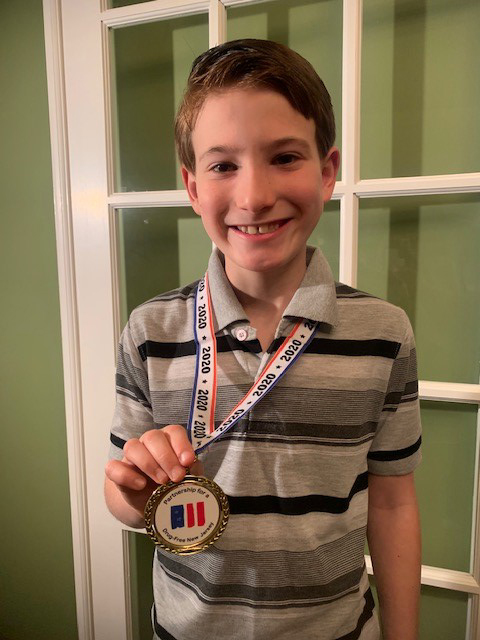 What made you decide to enter the Partnership for a Drug-Free New Jersey's folder contest?
Wade: My teacher, Mr. Duncan, told me about the contest and since I love to draw I thought it would be a great way for other people to see my artwork.
Channing: Entering the contest was not just about winning for me, it was about making people give up drugs and to live a better life.
How did you come up with your idea and design?
Wade: I came up with the idea because there are so many fun things to do in New Jersey that I couldn't pick just one. To include them all, the style of artwork that I used was inspired by an artist named Vexx.  (Vexx, whose real name is Vince Okerman, is a 21-year-old Belgian who is a self-described doodler and illustrator. He has his own YouTube channel.)
Channing: The idea of my design was how I thought drugs affected you and I thought drugs can take over people. Then I decided to do an object that was controlled, so I thought of a doll or puppet.
Even though we were not able to hold an in-person ceremony this year, we hope you enjoyed our virtual celebration and getting to see the other entries. What was your favorite part of the virtual event?
Wade: Sitting with my family and seeing the other artwork. And, of course, finding out I won!
Channing: My favorite part of the event was the ceremony when I saw all the art from other people in this contest. This was my favorite part because I really enjoyed seeing other people's artwork. 
Do you feel that the many different artwork themes from this year's contest can inspire your peers to live a healthy life that is free of drugs and alcohol?
Wade: Yes, I hope so!  I think the folders will be great and I hope schools can hang the posters up, too. I think the more kids see the artwork the more the can be inspired to live a healthy life.
Channing: Yes, I believe so because art is very powerful and also sometimes motivates me to do what was in the artwork.
What would you tell someone who might be interested in participating in this contest next year?
Wade: Do it! If you love art and drawing like me, it is a great way to share your artwork and send an important message at the same time!
Channing: Go for it! You can create something that can be inspiring to someone and have fun too.