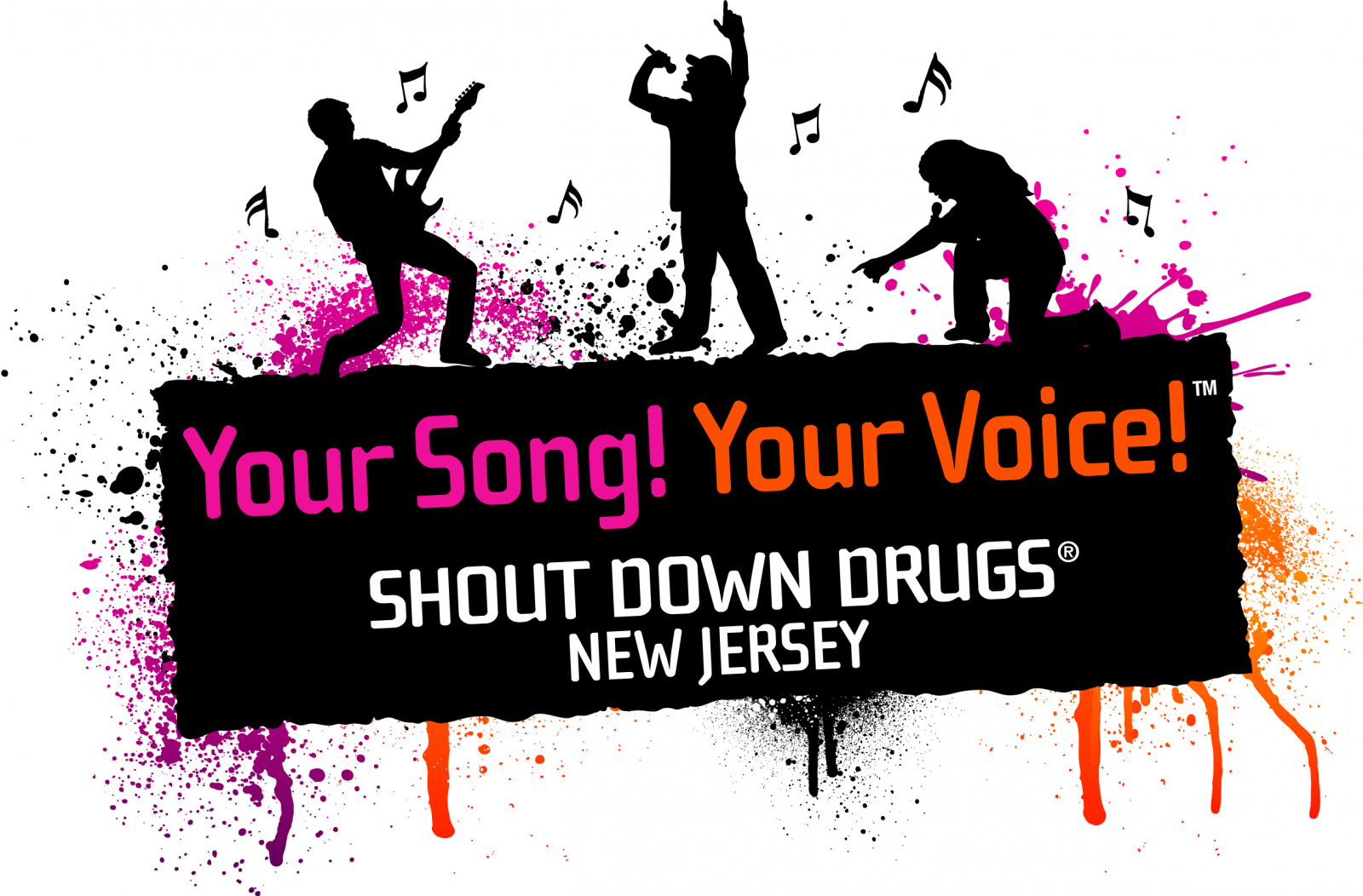 Music is a powerful tool that can be used to influence, inspire and sway people.  The Partnership for a Drug-Free New Jersey's (PDFNJ), Your Song! Your Voice! Shout Down Drugs New Jersey music and song writing competition aims to do just that.
The competition, which is currently underway, encourages high school students to create substance use and misuse prevention messages through original music.  These peer-to-peer messages are an opportunity for teens to really be leaders by making a positive impact on other students. Teens have a lot to say especially in these trying times, and it is more important than ever to hear their voice.
The deadline to enter the contest is Friday, February 1.  All music genres are welcome, and we encourage you to spread the word to any students who may be interested in entering.
We want to thank New Jersey Broadcasters Association and 95.9-FM WRAT, the sponsors of Your Song! Your Voice! for continuing to support PDFNJ.
In this week's blog we hear from two past winners; Shannon Harrington, this 2020 first-place winner from Barnegat High School, and Dan Burdman, one of the winners in 2006.  They each share their insights and explain how students can benefit from taking part in the competition.
If you know someone who would be interested in entering this year, please click here.
All the best,
Angelo Valente
-----------------------------------------------------------------------------------------------------
My Experience with Shout Down Drugs
By Shannon Harrington
Everyone is influenced by music. It doesn't matter how old you are or what type of music you listen to. Music impacts people's lives in a very special way. That's why the Shout Down Drugs competition really succeeds in spreading the word about drug prevention. Music is a great way to spread messages and get through to teens -- because it's important to talk to them about substance abuse in a way that they can relate to.
All the songs in the competition were written by teenagers, for teenagers. Every contestant can relate to what teens experience. I think this makes teenagers more open to soaking in the anti-drug message, especially because they face a lot of peer pressure every day. Hearing the contestants' songs could possibly be empowering for teenagers to see their peers standing up to drugs instead of giving into them. By seeing that people their own age aren't giving into peer pressure, teenagers won't be as afraid to say "no" since they know other people their age are saying "no" too.
I encourage any student who is thinking about entering this competition to take the leap and do it! Not only will they be able to express themselves through music, but they will also help make a difference.
______________________________________________________________
Looking Back on the Shout Down Drugs Experience
By Dan Burdman
It was great to be a part of the Shout Down Drugs competition and it was a thrill to perform, record and get recognition for a piece of music that I made. It was certainly the only time I've ever performed as a rapper in my life. I even wrote some of my college essays about that whole experience and can remember rapping for the admissions officers at some good schools. Performing at the Recovery Walk at Liberty State Park was particularly meaningful to me, I was honored to be a part of such a powerful demonstration of strength in recovery.
Today I live in Los Angeles and make music for TV, commercials, and podcasts, and I'll tell you - it's complicated! It takes the whole brain to score something. There is no way I would be able to do this at the level I need to be competitive if I was doing drugs all the time.
I do think there's something to be said for dismantling the notion that an artist needs to live some tortured or hedonistic lifestyle in order to tap into their creativity. We see a lot with our rock stars, rap stars - the truth is that creative expression doesn't come from the outside, it's more like a muscle that you strengthen over time, and if anything, it is likely to be hindered by drug use. I like Andre 3000's (of Outkast) line about quitting drugs and drinking himself: "I'd slow my 'Lac down to a nice speed/My brain was that fried egg I might need."
There is a lot of peer pressure to try drugs or alcohol, but I think it's important when facing these decisions to really be in touch with what's going on inside of them emotionally in that moment. When you're thinking about doing a drug, or drinking, is it because you really want that experience? Or are you also feeling maybe excluded from a group, and want to feel connected? Maybe you're feeling stressed about school and your future and think that on some level you feel that this could be an escape from that. Be mindful of these other factors, and the degree to which they influence your decisions. Be mindful of how these decisions affect other aspects of your life.
An alcoholic typically does not drink because they love being drunk all the time, there's usually some underlying mental trauma/discomfort they're trying to numb out. The more you can be mindful of the full range of your emotional state, the more you can be sure you're making the right decisions for you, and the more you can avoid getting caught up in a dangerous cycle.
One thing I would say is this: recognizing that maybe drinking or drugs is becoming a problem for you and deciding to get help is not something to be ashamed of. It is a heroic undertaking, a commendable thing, and I applaud anyone who's able to take that step, whether it's scheduling an appointment with a therapist, going to an NA or AA meeting, or just talking it out with someone you trust. That's a really big deal and in my opinion something to be proud of.
There is a line towards the beginning of my song that I always felt a little weird performing live (truthfully it's kind of an easy/wimpy rhyme): "Gonna take a stand now against these drug abusers, losers! Throwing away their dreams…"
I don't really stand behind that, not then or now. People who try drugs who are not losers; they are just people trying to deal with life in a way that is maybe not the most productive. They could be your brother, your friend, or even your mom. This affects all kinds of people, and it's tough, and we need to meet it with compassion.
To any student who is thinking of entering the Shout Down Drugs competition, I would say do it! We've all got all the time in the world now, give it a shot! The garage band music production software that comes free with all Apple products is way more powerful than anything I was using in 2006 to make music, certainly powerful enough to make a cool song. Or take this time to learn Ableton or Logic! All the tools are there for you online. Good luck.