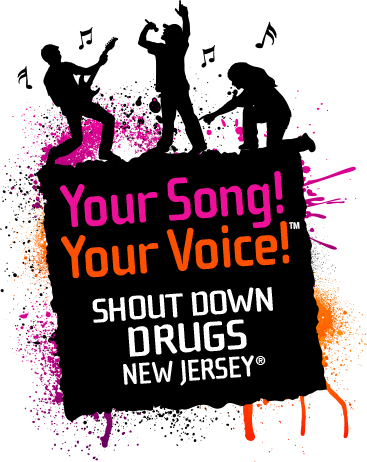 This Friday, May 7, is the Partnership for a Drug-Free New Jersey's (PDFNJ) Prevention Concert for the Your Song! Your Voice! Shout Down Drugs New Jersey music competition. We are grateful to New Jersey Broadcasters Association and 95.9 FM WRAT for being the sponsors of this year's event. This the 17th year of the competition, and we are excited to showcase these teens and their exceptional talent. 
Each year, the competition is designed to challenge New Jersey high school students to create original music and lyrics with powerful peer-to-peer substance use prevention messages. It not only gives teens the chance to be peer leaders in sharing messages about living a healthy, drug-free lifestyle, but also provides them an opportunity to showcase their musical talents.
This year, there are 14 finalists from all across New Jersey taking part in the Prevention Concert, which will air at 5:30 p.m. as an audio show on www.shoutdowndrugs.com. The winners being announced live on air immediately following the concert at 95.9 FM WRAT or www.wrat.com. Online voting will remain open until midnight on May 6.
Music can be a very powerful tool to influence and inspire people, especially during these trying times. I commend the finalists in being peer leaders and spreading these important messages in their community and throughout the state. I urge all of you share the information about the Prevention Concert and to tune in at 5:30 p.m. this Friday, May 7th.
Stay well.