PDFNJ 4th Grade Folder Contest
The Fourth Grade Folder Contest is open to all fourth grade students throughout New Jersey. The students were challenged to create anti-drug artwork relating to the theme "Fun Things to do Instead of Doing Drugs." The winning entries will have their artwork reproduced as a folder distributed to every school in New Jersey.
If you would like to view the detailed program information, please click here.
2015/16 PDFNJ Fourth Grade Folder Contest Finalists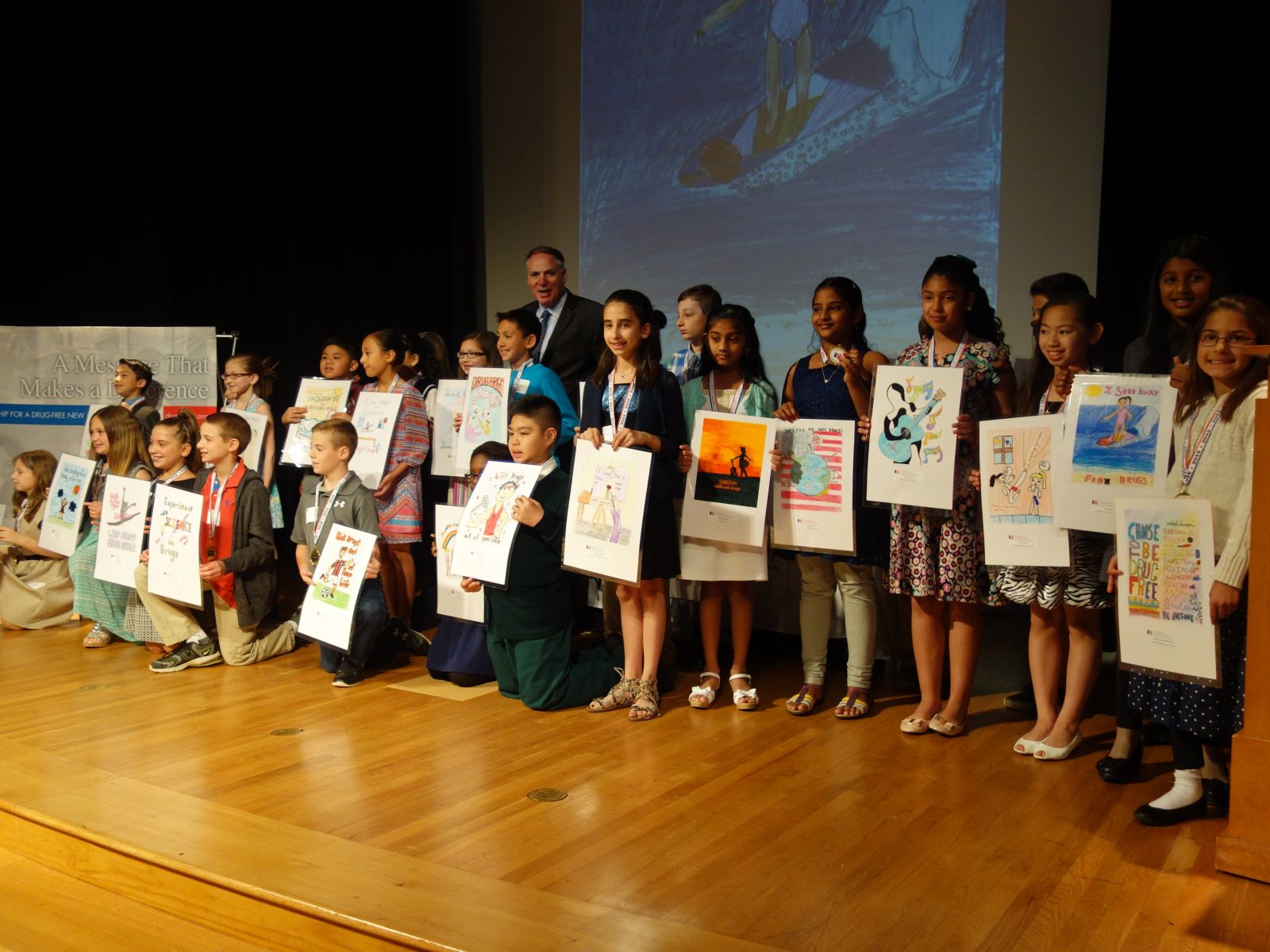 FOURTH GRADE STUDENTS SAY NO TO DRUGS!​
30 finalists were awarded at PDFNJ'S Design a 4th Grade Folder Contest Award Ceremony held at Newark Museum
Over 6,000 fourth grade students from across New Jersey participated and 30 were selected as finalists and recognized at the Partnership for a Drug-Free New Jersey (PDFNJ) Design a Fourth Grade Folder Contest Award Ceremony on April 27, 2016.
All 30 fourth grade student finalists received medals for their creative peer-to-peer substance abuse prevention artwork with the theme, "Fun Things to Do Instead Of Doing Drugs".
Nicolas Lewis, Haworth Public School, Bergen County and Liandra Taylor, Saint Michael School, Essex County were named overall winners of the contest. Lewis' creative message "Drugs are not a Part of Who I am" and Taylor's "I Strum Away From Drugs" will be featured on 40,000 folders that will be distributed to schools throughout New Jersey in September 2016. 
2014 PDFNJ Fourth Grade Folder Contest Poster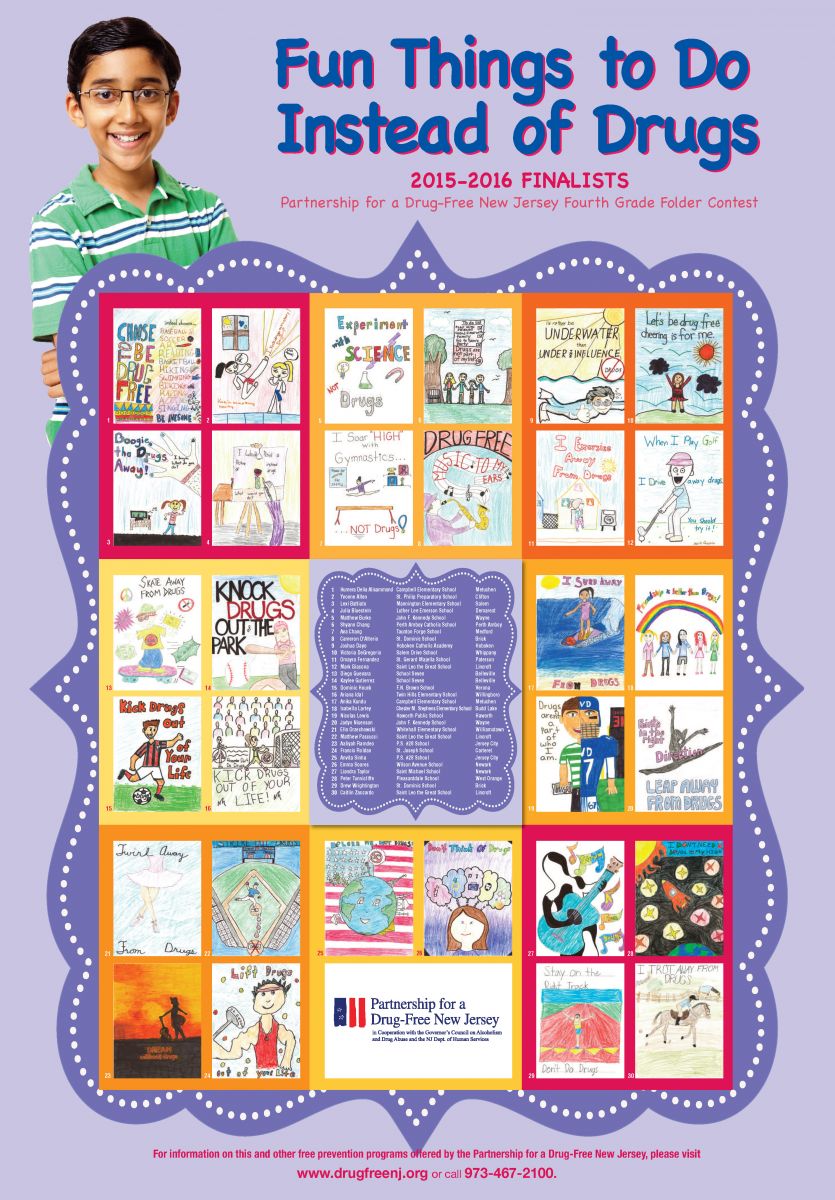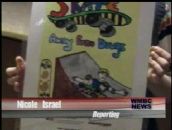 posted: Finalist from 2009/2010 on TV!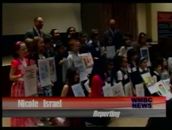 posted: April 2011