E-cigarette manufacturer Juul recently settled a lawsuit with the state of North Carolina, agreeing to pay the state $40 million and pledging to take action in preventing underage use and sales.
This first-of-its-kind case is just the beginning as nine other states have filed their own lawsuits against Juul. Additionally, 275 school boards across the country, including the Paterson and Freehold School districts in New Jersey, have filed a class action lawsuit against Juul for engaging in marketing that targets young people. They are looking to force Juul to cover the costs associated for extra substance abuse counselors, vaping detection devices and health education discouraging vaping.
I commend these states and school districts for taking a stand against Juul for fueling a vaping epidemic that targets today's youth. Nicotine is harmful to a teen's developing brain, and it is important that we educate children about the dangers associated with nicotine and e-cigarettes.
In 2020, the Partnership for a Drug-Free New Jersey (PDFNJ) launched a vaping campaign, in which 3,558 middle schools throughout New Jersey received posters that educated students about the dangers of vaping and e-cigarettes. The campaign was a recipient of the National Association of Government Communicators' Blue Pencil & Gold Screen Award.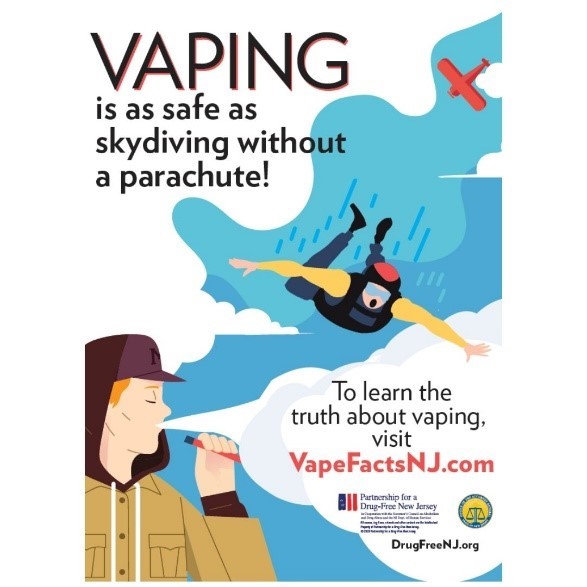 The settlement against Juul is certainly a step in the right direction in this fight. Juul has also agreed not to advertise to anyone under the age of 21 and not use anyone under the age of 35 in its marketing efforts.
PDFNJ will continue to keep you informed on any new developments in these cases and any changes that will affect our state.
Be well.