"Our state needs an intervention," says a new report from the governor's task force on heroin and opioid abuse.
These are the stark words from a publication that was released yesterday by the Governors Council on Alcoholism and Drug Abuse. The new report makes several calls to action on how the state can begin to heal the scourges of opioid abuse in our state. Among these recommendations are improvements to the prescription drug-monitoring program, stronger emphasis on treatment and recovery in insurance plans, and "addiction high schools", places where recovering addicts can attend class in supportive environments rather than back in the places where they might be exposed to temptation more frequently.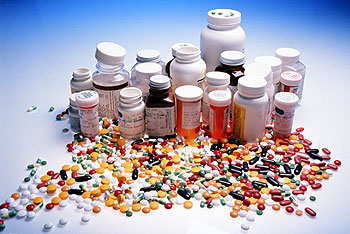 image credit: kleantreatmentcenter.org
To use a phrase in honor of the impending baseball season: these recommendations are a homerun. The Partnership for a Drug-Free New Jersey has always believed that the best prevention starts at home with strong parental influence and communication. But over the years, we've also realized the importance of many different influences coming together to help solve a problem. We saw an example of this at our first Do No Harm symposium at Hackensack University Medical Center, where the medical community, law enforcement, and prevention and treatment community came together to discuss the problem of prescription drug abuse and what each of us can do to stop it.
The program was a massive success and for this reason in June 2014, we will be hosting a Do No Harm symposium series, featuring three different events across the state so medical professionals all over can have access to this lifesaving information.  We'll have more information about this symposium series at a later date. Heroin and opioid abuse are a statewide problem and we need to come together as a state in order to solve it.
The Partnership for a Drug-Free New Jersey was referenced specifically in the report alongside the Division of Mental Health and Addiction Services and the DEA - New Jersey Division to expand on our efforts in public awareness by coordinating a multimedia and comprehensive public serice campaign. PDFNJ has been on the forefront of this issue for the past six years and look forward to continuing to collaborate with all stakeholders to reverse these alarming trends.
To parents: continue to talk with your child about the dangers of substance abuse. We need you now more than ever.