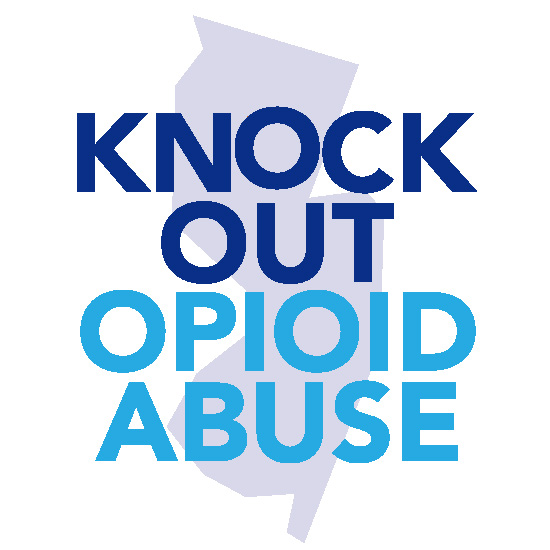 This past Saturday was Knock Out Opioid Abuse Day in New Jersey. In all 21 counties of our state, participants came together in their own community to shine light on the opioid crisis by sharing a message of prevention, education and hope.
An estimated 10,000 people throughout New Jersey participated, including high school and college students, scouts, prevention coalitions, law enforcement officers, businesses, local elected officials and two United States Congressmen, Bill Pascrell and Leonard Lance.
Many municipalities followed the lead of the State Senate and General Assembly by passing resolutions declaring October 6 Knock Out Opioid Abuse Day in their towns.
Many participating groups brought the message of Knock Out Opioid Abuse Day to community events throughout the state, while more than 50 high school football teams from 15 counties ran onto the field with Knock Out Opioid Abuse stickers displayed on their helmets.
I thank those who participated for their time, effort and energy that went into making this day a meaningful response to the opioid epidemic. Whether they were canvassing communities, visiting prescribers, coordinating proclamations, sharing email campaigns or posting messages on social media, everyone made an impact!
Below are a few examples from around the state, and I welcome you to share your efforts by emailing them directly to me or using the hashtag #KnockOutOpioidAbuse on social media.
Lastly, I am proud that New Jersey is the only state in the country to have a statewide day in which thousands of volunteers unite to Knock Out Opioid Abuse. You can all take great pride in knowing that Knock Out Opioid Abuse Day has been recognized by the New Jersey Ad Club as the state's top advocacy/political multimedia campaign and that it also received the silver award in the Not-for-Profit Health Marketing category from the National Public Health Information Coalition.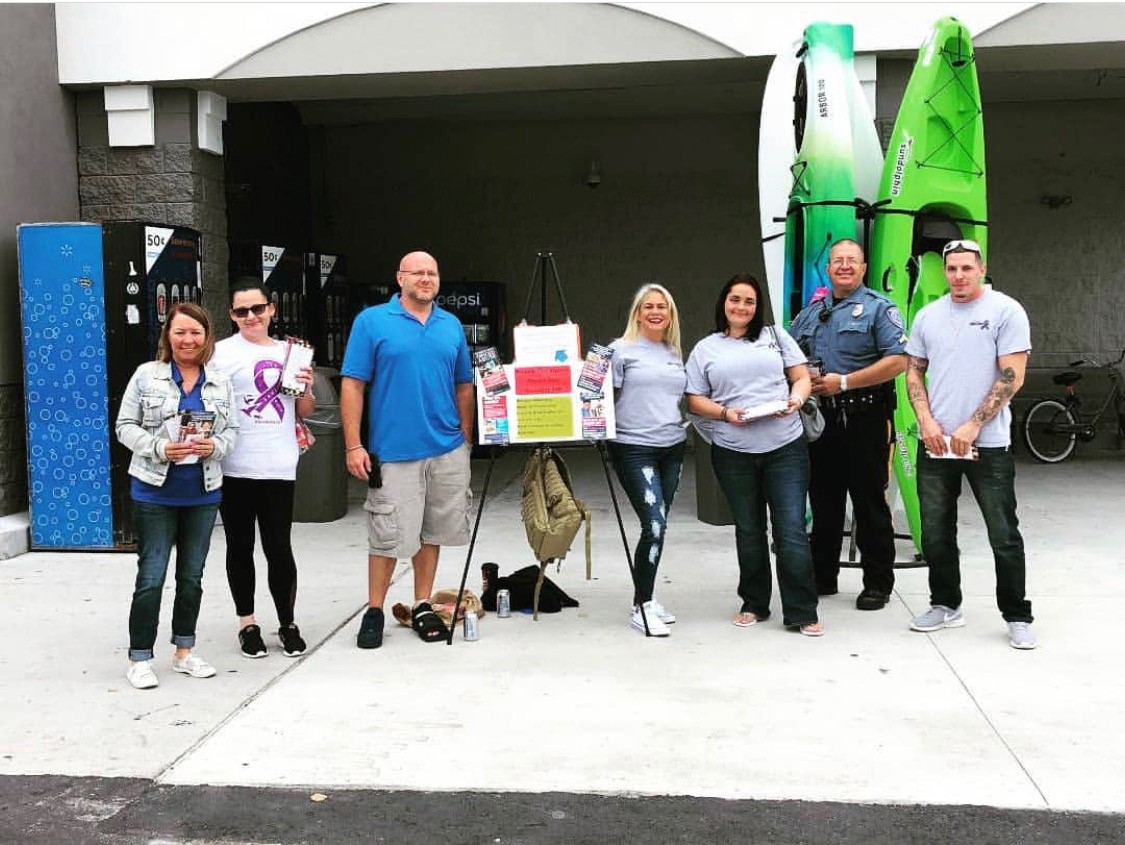 Volunteers from Cape Assist in Cape May County stationed themselves outside a grocery store to reach residents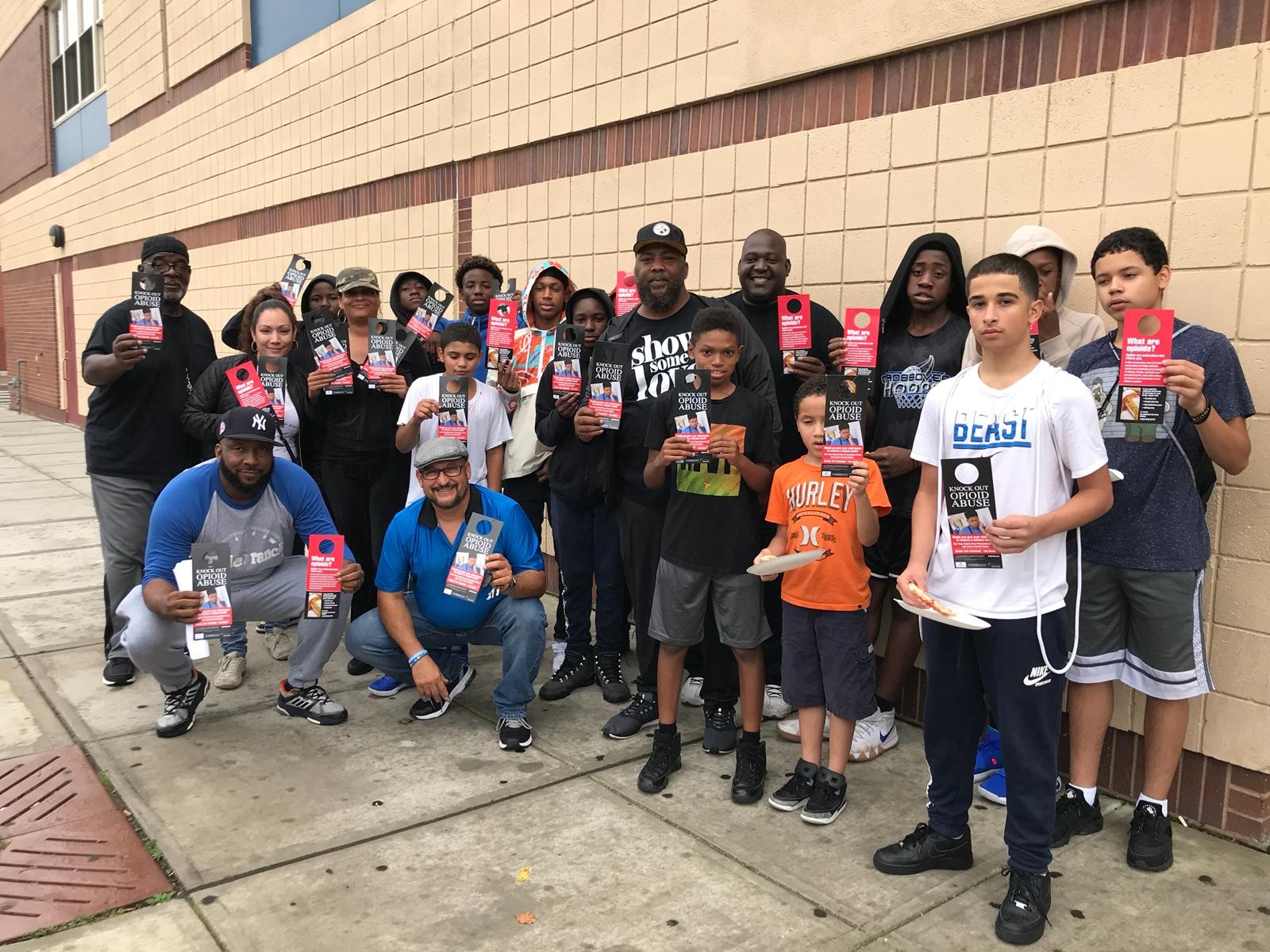 A large group of Union County participants with Prevention Links hit the streets in Elizabeth.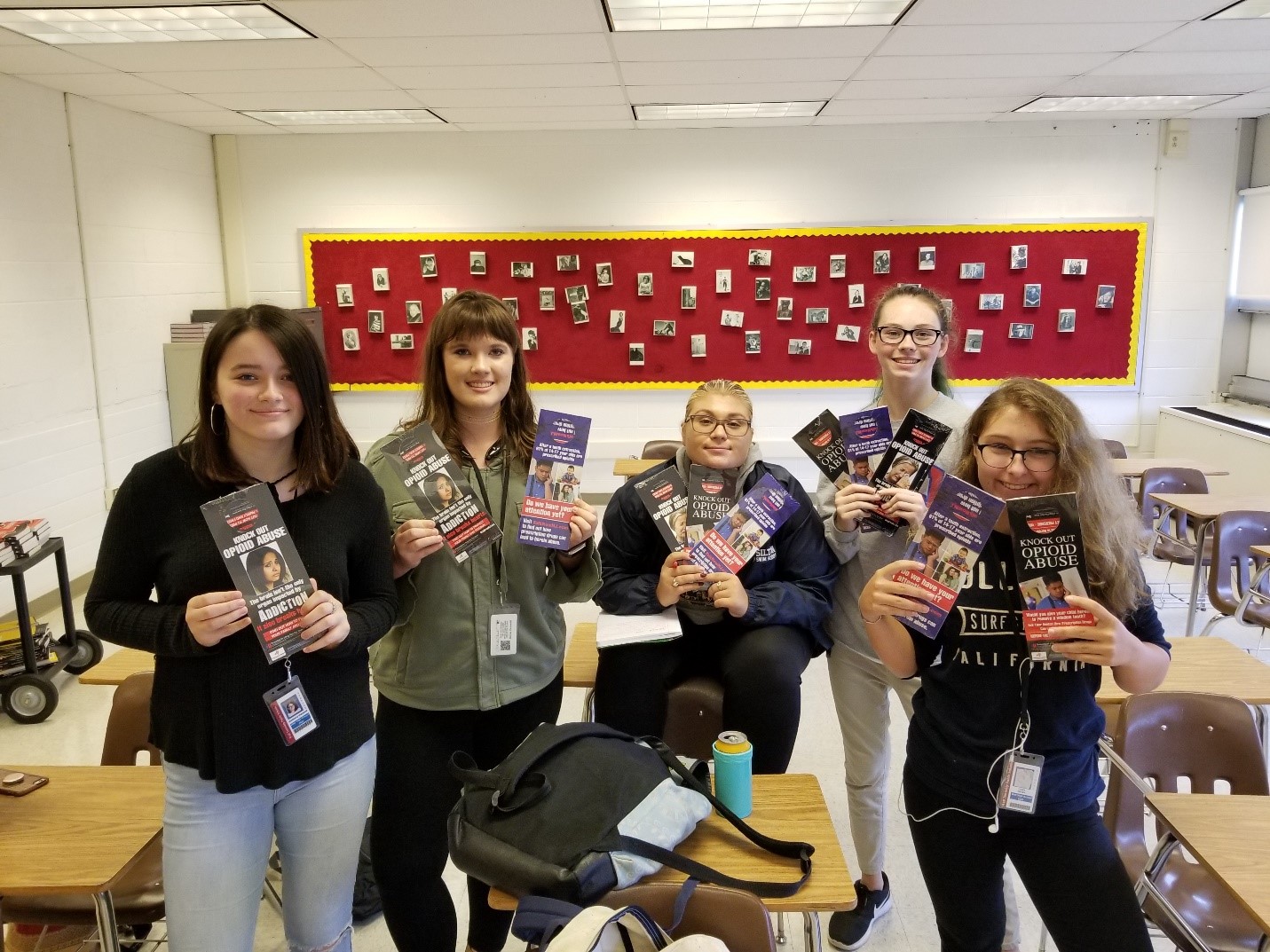 Members of Wall High School's Delta Club distributed materials throughout the school to spread the message of Knock Out Opioid Abuse Day to their peers.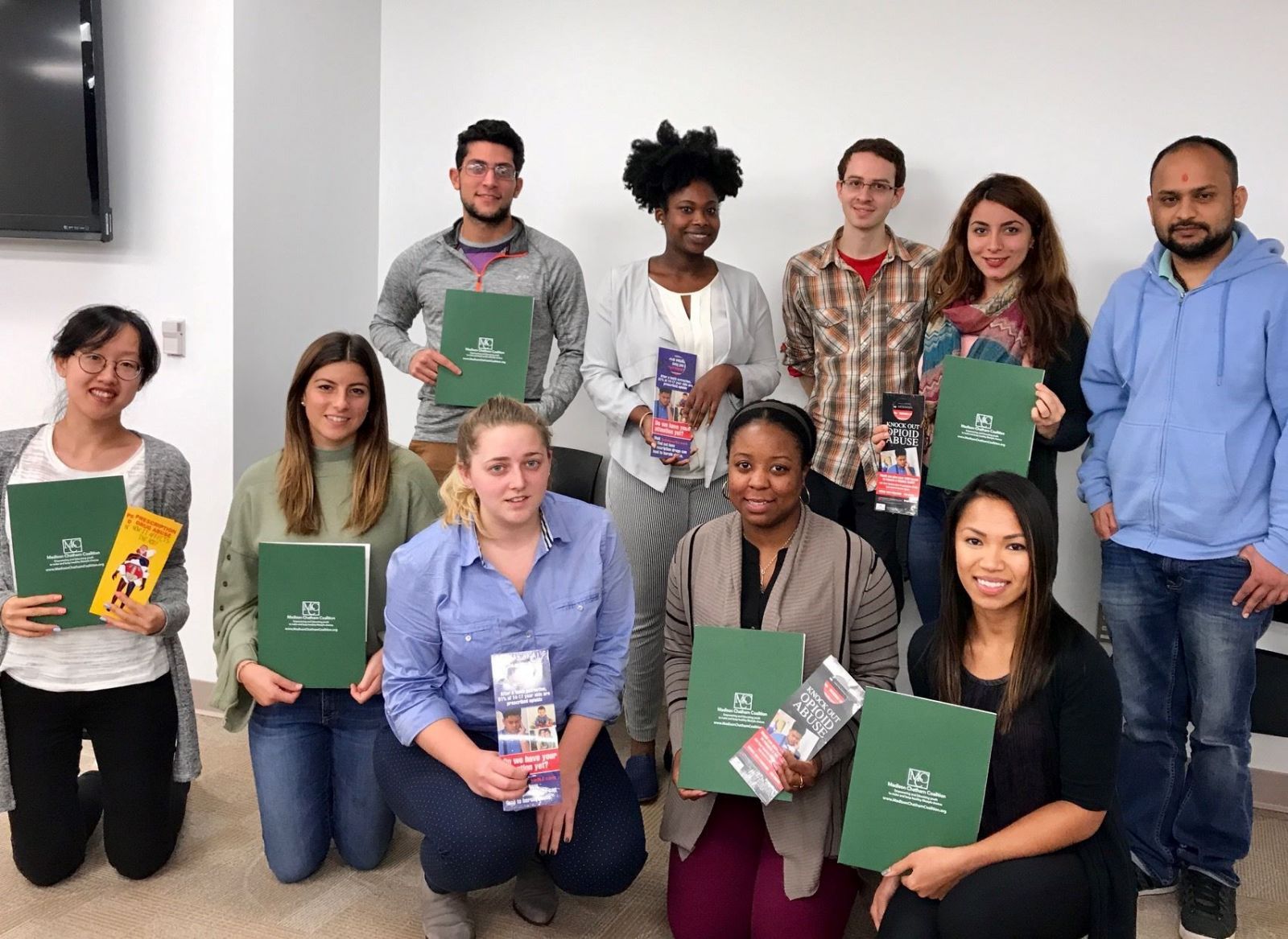 Students from the Fairleigh Dickinson School of Pharmacy partnered with the Madison Chatham Coalition and delivered literature on safe prescribing and opioid awareness to pain management and physical therapy offices.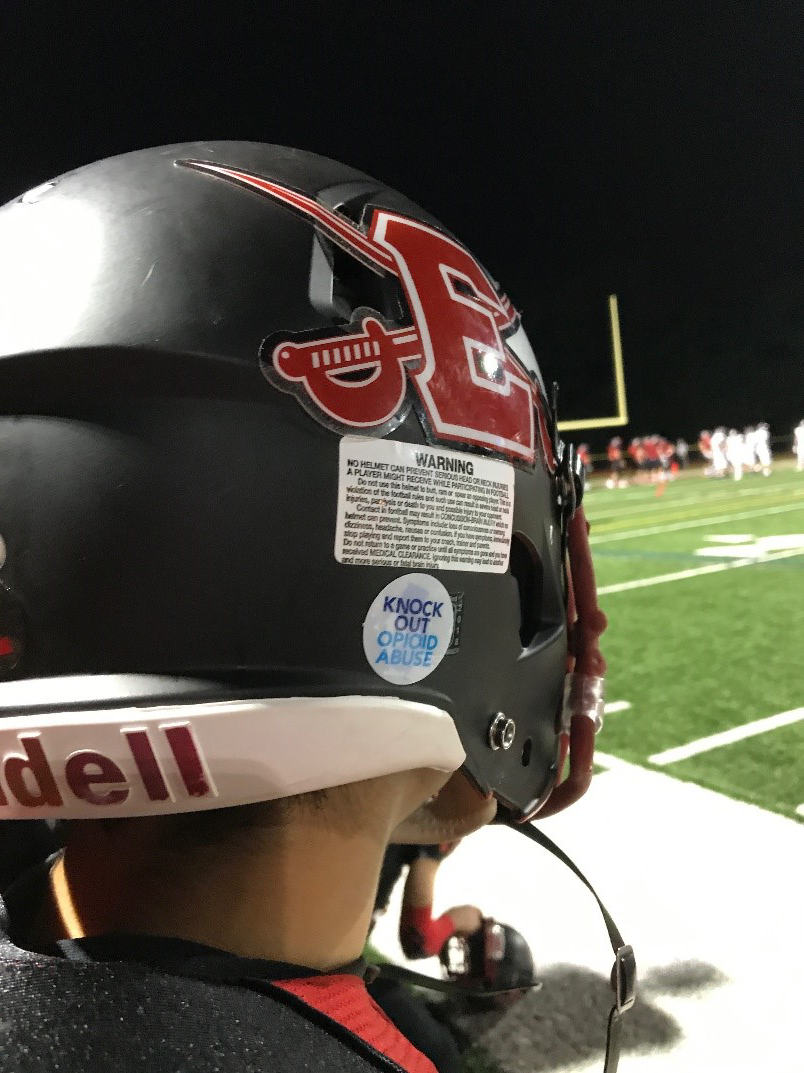 Several high school football teams throughout the state, including Emerson High School in Bergen County, got involved in Knock Out Opioid Abuse Day by wearing special helmet stickers.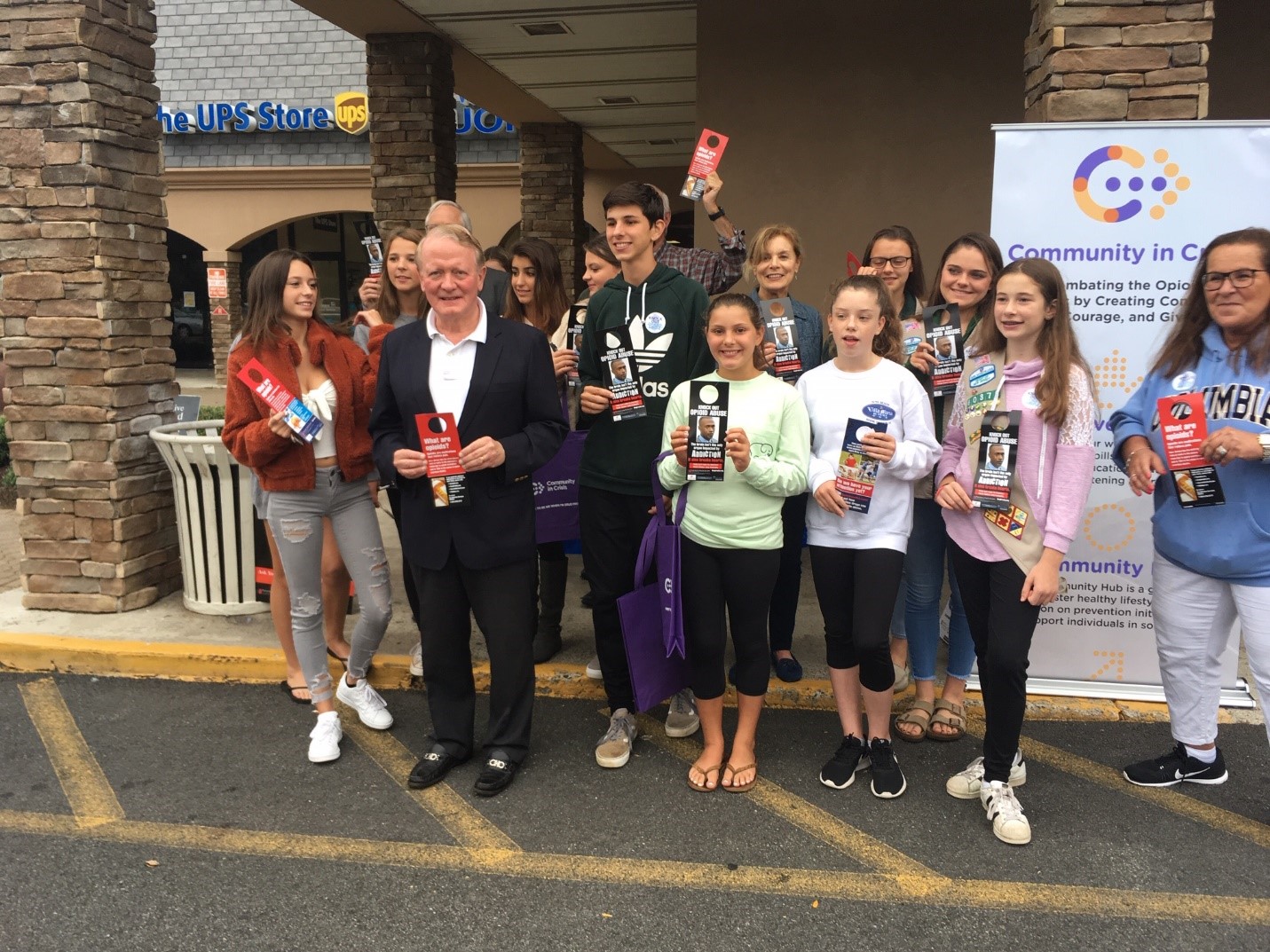 Congressman Leonard Lance joined volunteers spreading the message in Basking Ridge.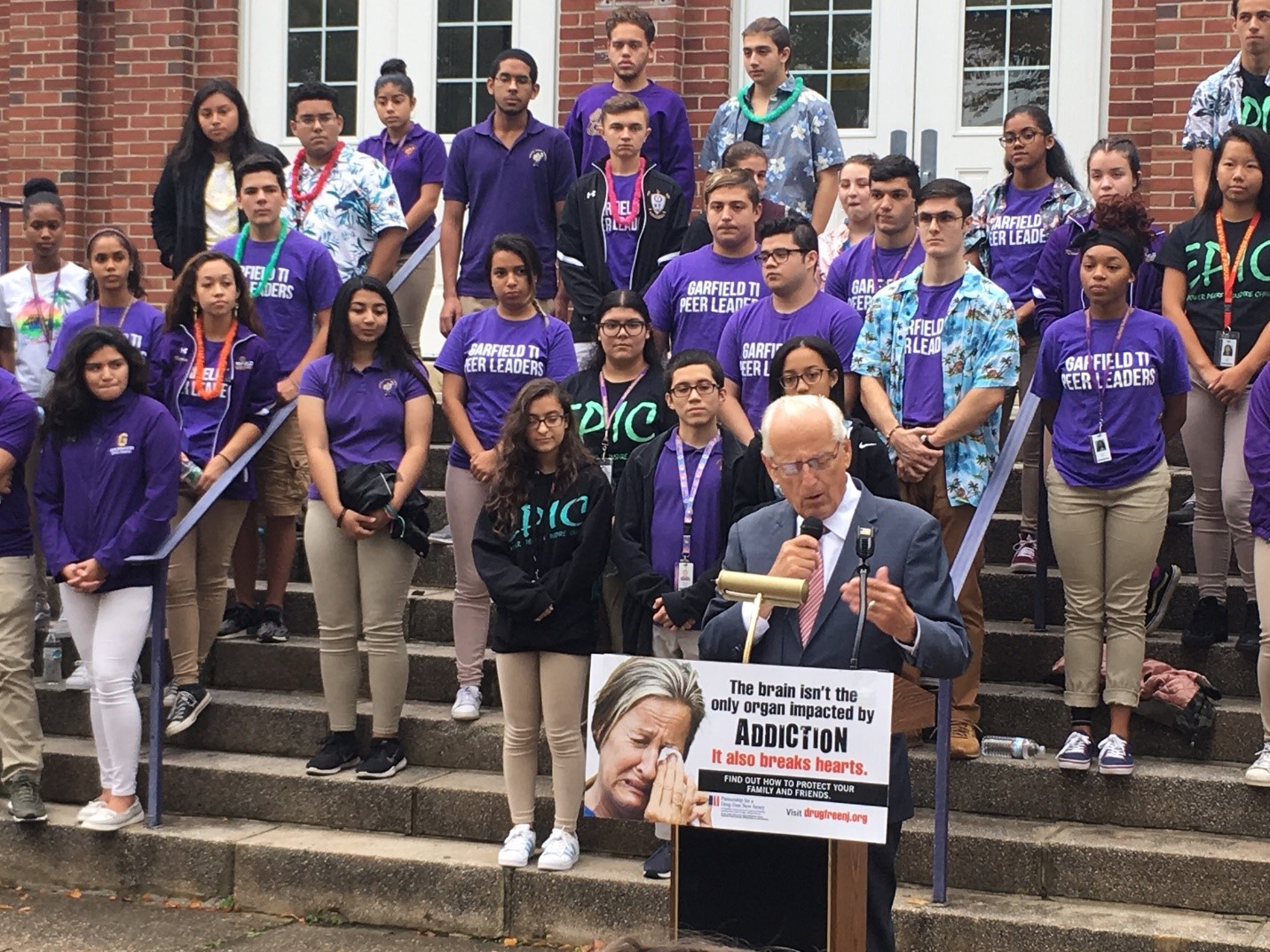 Congressman Bill Pascrell spoke at a ceremony held at Garfield High School.